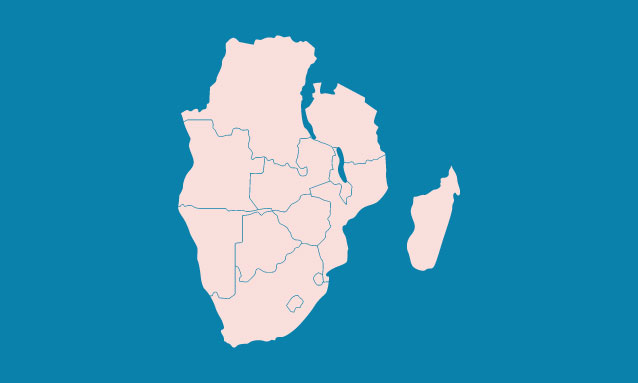 Southern African Development Community (SADC) Member States have agreed to work together to address policy challenges affecting funding for regional energy infrastructure projects and to find innovative ways to unlock projects from a funding and compliance point.
This came out of a virtual workshop held by the SADC Secretariat in collaboration with the Southern African Power Pool (SAPP) through the 'Accelerating Regional Energy Projects' (SAPP AREP) programme on 27-28 April 2021 to validate the findings of a Report on policy-related critical Gaps, Risks and Challenges affecting the development of regional energy infrastructure projects. The SADC SAPP AREP aims to establish a sustainable framework of designing, preparing and financing regional generation and transmission infrastructure projects in SADC Member States that would increase the number of projects undergoing the construction phase with clear targeted commissioning dates.
Directors of Energy and experts in energy infrastructure project development from SADC Member States discussed risk management to the financial closure of 19 identified power projects, and critical success factors required over the next 10 months to accelerate power projects to bankability stage. Delegates noted that the Gaps, Risks and Challenges identified in the Report on Energy Infrastructure Projects in SADC were an accurate reflection of what was being experienced in the Region. Based on an in-depth analysis of project and policy impacts on projects, the Report specifically grouped the Gaps, Challenges and Risks into six main themes. The Gaps and Risks identified include Member States' commitment to regional transnational projects, inter-governmental memoranda of understanding and Joint Commission-Ministerial Committee; tax and value-added tax issues on donor funds; monitoring and evaluation; and access and limitation to project development funding.
The meeting adopted findings of the Report and outcomes of the meeting pointed to the SADC-SAPP AREP Technical Committee being mobilised as soon as possible to accelerate projects and bridge gaps between project and policy level. 

The Technical Committee will also be used to accelerate regional energy projects identified to pilot Regional Transmission Infrastructure Financing Facility (RTIFF), with policy level interventions, to financial closure. 
Discussions were positive, interactive, robust and cross-cutting with engagement from many of the countries involved in the five key projects – ZIZABONA (Zimbabwe-Zambia-Botswana-Namibia), ZAM-TAN (Zambia-Tanzania, part of Zambia-Tanzania-Kenya), ANNA (Angola-Namibia), KOLWEZI-SOLWEZI (DRC-Zambia) and CTC (2nd Alaska-Sherwood, Zimbabwe) – tabling their concerns and ways to accelerate project development. Lessons from the delayed projects were discussed openly to give context to the discussions. The findings on Gaps, Risks and Challenges, together with proposed remedial actions, were adopted for implementation under the auspices of the Technical Committee. The delegates agreed that changes in priority of Member States with respect to domestic and regional interconnected projects could be addressed through intervention from the SADC Secretariat at a Ministerial level and designation of projects as Presidential Critical Infrastructure Project (PCIP) for continuity. Under the PCIP, officials would be responsible for coordinating the various Ministries.
The Ministers responsible for Finance and Investment could also engage at regional level to agree on currency, funding and sovereign guarantees to address these gaps and risks. The SADC Member States were encouraged to find other sources of funding besides direct foreign investment and prepare their projects because in some instances, the interests of Member States are not aligned with the requirements of foreign investors. 

The Member States agreed to work together on identifying new sources of development and project funding that needed to be secured to ensure the longevity of the projects through their life cycle; and greater consideration to be given to Member States self-funding for feasibility studies in the event of ICPs and DFIs pulling out of projects, among others. 
The Member States appreciated the World Bank funded programme designed to enhance the SADC Secretariat capacity on energy infrastructure programmes and projects through the Southern African Power Pool Programme (SAPP) for Accelerating Regional Energy/Transformational Projects (AREP).
Source: https://www.sadc.int/news-events/news/sadc-member-states-agree-work-together-unlock-funding-regional-energy-projects/