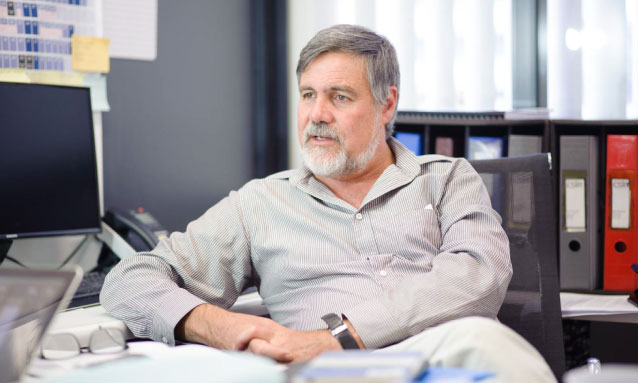 Reconnaissance Energy Africa (ReconAfrica) recently announced it has "spudded" its second of a three-well programme in the Kavango Basin in the Kalahari Desert of Namibia. The process of beginning to drill a well in the oil and gas industry is referred to as "spudding in". ReconAfrica is a Canadian-based company working collaboratively with the Namibian and Botswana governments to explore oil and gas potential in the Kavango Basin of northeast Namibia and northwest Botswana.
In the interview with Nicolás Eliades of The Clima on 6 April 2021, Prof Bob Scholes said,
"The bigger problem, and this is true around the world, when the word gets out that there is a gas field development, people flood in from everywhere and in modern development, we are only talking about (creating) a couple of a hundred of jobs.

The highly skilled jobs will be occupied by expats… but people don't know that, shantytowns develop and when it goes away, the bubble bursts and the community have no resources left to support them."
The ghost towns of Namibia come to mind, scattered ruins on the Skeleton Coast reclaimed by the desert, now nothing more than a memory of diamond bubbles that burst.
"My concerns are really the Bushman land (in Namibia), and in Botswana, and in relation to traditional cultures in those areas, because those are, in fact, some of the last remaining areas where particularly San people are able to continue with a traditional way of life that is unlikely to survive a major exploration," Scholes said.
These bubbles are "particularly bad for hydrocarbon plays" and "gas is a real boom-and-bust thing, and for fracking, this is especially true because each hole only lasts about five years… No one in the world has really dealt with these post-gas exploration landscapes you are left with — and all of their social problems, people in the wrong places, expectations dashed, (infrastructure) which suddenly disappears," Scholes said. ReconAfrica's literature previously discussed conventional and "unconventional" drilling opportunities, the latter term often used to refer to fracking — but these references have been removed since the Namibian government declared that no applicable and relevant licences have been issued. If gas is discovered, it remains to be seen if these agreements will hold in both regions.
In the interview with Eliades, Scholes said that he felt the hype surrounding ReconAfrica's promises concerning one of the biggest hydrocarbon finds of the 21st century still exist primarily on paper. He said that the initial data ReconAfrica used to support the existence of these structures was based on the same "White Hill formations" in South Africa 10 years ago which "turned out to be a dud". Scholes cautioned, "there may be an unexploited fossil fuel reserve, but it's worth keeping a scrutiny on this and keeping everyone honest around this."
On 15 April 2021, ReconAfrica announced the discovery of a working conventional petroleum system in the Kavango basin. ReconAfrica's Dan Jarvie reported that the "sample log shows over 200m of oil and natural gas indicators" and that "based on these initial results, the components and processes for a working petroleum system are all present".

Namibian President Hage Geingob has said the country was an "attractive destination for oil and gas investors". Botswana's Minister for Mineral Resources, Lefoko Maxwell Moagi, has stated that "the terms and conditions of the exploration licence requires ReconBotswana to conduct its operations in accordance with good industry practice, in such manner as to preserve 'in as far as is possible' the natural environment, minimise and control waste or undue loss of or damage to natural and biological resources, to prevent and where unavoidable, promptly treat pollution and contamination of the environment." 
Scholes emphasised that any extractions were not going to "deliver power to the people of Botswana and Namibia". Rather, any reserves would be for export at international prices.
"It's not like you suddenly find some gas in your backyard and everyone gets a free ride, you know that hasn't worked." 
Africa's rich natural resources are estimated to account for 30% of the world's mineral reserves, but Africa's people benefit little from these riches as governments capture only a small share of the final value of the vast mineral exports from the continent, according to the International Alliance on Natural Resources in Africa (IANR). There is no reason to believe oil or gas extractions should be any different. Case studies based on research by IANR from mining operations in four countries — Kenya, Angola, Zimbabwe, and Democratic Republic of the Congo (DRC) — "highlight ongoing problems and adverse human rights impacts from industrial mining on communities living in these areas. Some problems arise from inadequate legislation, while others are due to poor implementation of existing legislation. In many cases, governments do not adequately — if at all — promote the rights of their people, but rather allow companies to profit at their expense."
The alliance says,

"Many communities in mining areas — usually farmers who are already poor — are left worse off as a result of mining operations, often conducted by multinational corporations. Their (communal) rights, as guaranteed in the African Charter on Human and Peoples' Rights (ACHPR), are often violated, such as the right to dignity, the right to health, the 'unquestionable and unalienable' right to self-determination, and the right of 'all peoples' to freely dispose of their wealth and natural resources. 

Entire villages across Africa have been forcibly removed from their ancestral land, in many cases with no replacement. Members of communities on mineral-rich land, including traditional leaders, women, children, and the elderly, have been arrested and imprisoned for protecting the only land they have, which is often their only source of livelihood, and for exercising their right to protest. Rivers, land, and crops have been contaminated from mining processes and communities have lost access to water sources."
Namibia, Botswana and Zambia are countries that are already predicted to warm at more than twice the global average due to climate change. A hotter and drier climate "could destroy the way of life of the people who live here", according to IPCC author and climate scientist Francois Engelbrecht. Scholes reinforced these concerns in his interview, stating,
"Whether families in Namibia or Botswana get electrical lighting etc is not determined by whether this project is successful or not… I would say the option of supplying them with life-enhancing power using solar and renewable resources is a much better option than this long shot of hydrocarbon development.

"You're going to hear all kinds of big promises from the likes of ReconAfrica who are trying to sell something of course… Post-development rehabilitation is more than planting a couple of trees and watering some grass, it's how do you put an entire society on to a sustainable development pathway and that's the real challenge. That's what the locals need to be aware of, as all sorts of promises are going to be dangled in front of their eyes.

"Botswana's development I think is a model for all of Africa really, in terms of how it did a steady and very grassroots developmental model with an emphasis on education at the primary level, and basic water supplies at village level, clinics etc. Not these big shiny lights that you will be suddenly transported into the 21st century and you are going to have wealthy lives tomorrow which has been a terrible failure as it never delivers.

"So, it would be a travesty for Botswana, in particular, to get lured away from its proven and very successful developmental pathway into shiny objects and false promises developmental pathway."
**A-rated and deeply respected scientist Professor Bob Scholes died on 28 April 2021 while hiking in northern Namibia. His life's work is a testimony of his love for his continent. DM
Source: https://www.dailymaverick.co.za/article/2021-05-19-bob-scholes-last-warning-on-the-kavango-basin-the-wildcatters-are-coming/