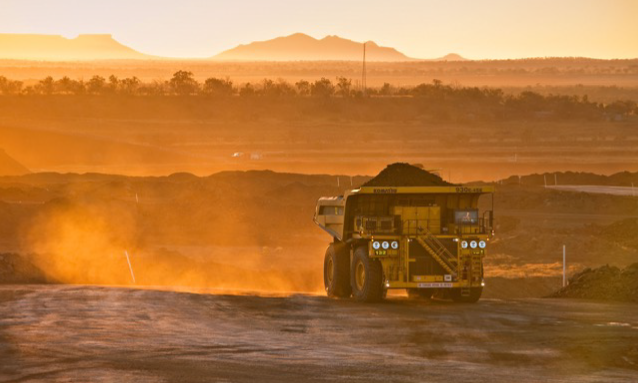 Natural resources investor Metal Tiger updated the market on its Botswana copper-focussed explorer Kalahari Metals on Tuesday, in which it currently holds a 50.01% interest, with Cobre holding the remainder. The AIM-traded firm said drilling had now started on the Kitlanya East (KIT-E) project area in Botswana, following the successful mobilisation of both the reverse circulation (RC) and diamond core (DC) drilling rigs to site.
It said the joint venture board of KML had approved a "major" new drilling programme focussed on the discovery of copper and silver deposits on the Kalahari Copper Belt.
The drilling programme was targeting structurally-controlled trap-sites for prospective copper-silver deposits, identified in airborne electromagnetic and detailed magnetic geophysics, soil sampling and stratigraphic drilling, which shared commonalities to the Sandfire Resources T3 and A4 deposits located immediately north of the KIT-E project boundary.
It said the KIT-E drill programme would include stratigraphic DC drilling of around 800 metres into the core of the 'Perseverance Prospect', designed to test for prospective lower D'Kar Formation stratigraphy, alteration, mineralisation and the potential underlying mineralised reduction–oxidation contact with the Ngwako Pan Formation. The programme would also feature focussed RC drilling of about 4,000 metres, designed to test for mineralisation associated with several structurally-controlled targets starting at the 'Endurance Prospect'.
"We are very pleased to report that following the efficient mobilisation of equipment and personnel to the KIT-E project site, drilling has now commenced at the start of an exciting new drilling programme, focussed on the discovery of new copper/silver deposits, located in close vicinity to existing mine infrastructure, which is currently under construction and commissioning, in the Kalahari Copper Belt," said Metal Tiger chief executive officer Michael McNeilly.

"This drilling program will significantly enhance our understanding of the Kit-E licence area and drive significant value for shareholders.

"We are hopeful that this work will continue Metal Tiger's successful track record investing in copper discoveries in Botswana and we look forward to sharing further updates and results as the programme progresses."
Source: https://www.sharecast.com/news/aim-bulletin/metal-tigers-kalahari-holding-begins-drilling-in-botswana–7921660.html