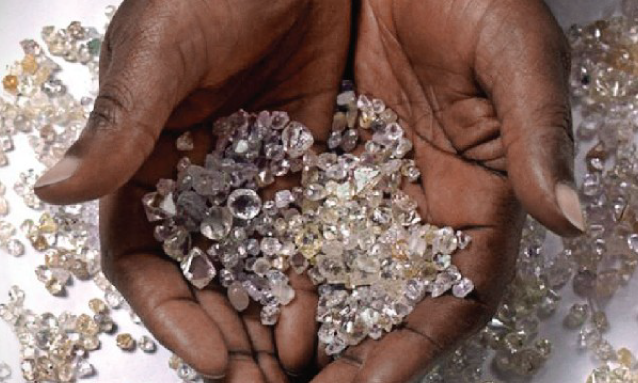 Botswana's trade balance appears to be improving, driven by a recovery in the diamond industry. In recent years, the country's trade surplus deteriorated, widening the trade imbalance and causing large drawdowns from the foreign reserves.
Figures from Statistics Botswana's international merchandise trade statistics released on Monday were positive, with the country recording a consecutive trade surplus. This development will help the Government replenish its investment account, which saw a steep 86% drop last year. In February, Botswana's total export revenue amounted to P6.3 billion, 27.1% down from the P8.6 billion recorded in January. The decline is largely attributed to the sharp decline in diamond exports, which have tumbled from P8.2 billion to P5.9 billion, with diamonds accounting for 93.2% of the exports value.
Imports fell by 12.3% in February, with Botswana buying in P6.3 billion's worth of goods. That figure stood at P7.2 billion in January. The decline was due to a 37.7% drop in the importation of diamonds. While it is a large diamond producer, Botswana imports diamonds through De Beers from its mines in Canada, South Africa and Namibia to sort and export. The strong export sales bolstered February's P13.9 million trade surplus. This was lower than the P1.5 billion recorded in January, the highest monthly trade surplus in over four years, which was riding on the resurgence of the diamond trade.
Last year, Botswana suffered a P25.9 billion trade deficit, the worst in the country's modern economic history. This followed hot on the heels of a dire 2019, when the cumulative trade balance deficit reached P14.2 billion, the highest since 2012's trade shortfall of P16.3 billion.
The country's continued growing deficits have reversed gains made in the five-year period of consecutive trade balance surpluses that started in 2014, though the surpluses were plodding along at a snail's pace.
Source: https://www.sundaystandard.info/botswana-hits-another-trade-surplus/