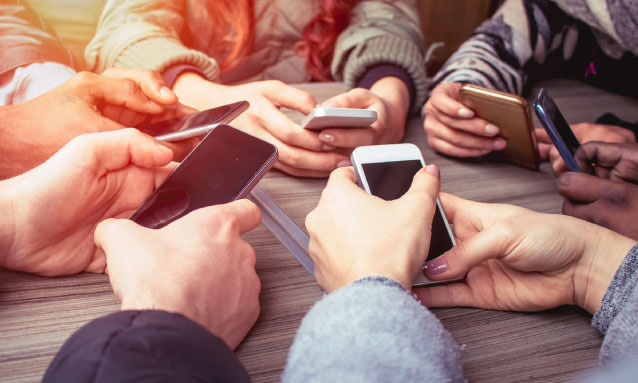 The advent of the COVID-19 pandemic has been a boon for telecommunication companies, with the usage of data services rising to double digits, according to the latest data from Statistics Botswana.
According to the Botswana information and communications technology statistics for the last quarter of 2020, usage of mobile internet spiked despite minimal reductions in fixed telephone subscriptions and mobile phones. Fixed telephone subscriptions declined from 2019's 141,896 to 140,003 in the last quarter of 2020, reflecting a 1.3% drop. Although postpaid mobile phone contracts went up last year, there was a decrease in the number of pre-paid mobiles, bringing the total mobile phone subscriptions to 3.8 million.
However, internet usage showed strong growth last year as households and firms adjusted to the new normal of working remotely, increasing the demand for more data services. Botswana registered a 13% hike in internet subscriptions, going from 2 million to 2.3 million. 

Mobile phones accounted for just shy of 95% of internet access. Last year, the three operators, Mascom, Orange and BTC Mobile slashed data charges following an agreement with the government to adjust data costs.
Meanwhile, the Transport and Communications Minister, Thulaganyo Segokgo, said earlier this month the country will no longer go ahead with the planned implementation of mobile number portability (MNP). The MNP would have allowed users to switch from one mobile network to another while retaining their number, resulting in increased competition and minimal customer inconvenience. The lack of MNP has been attributed to the country having the world's highest mobile penetration as the current 3.8 million registered cellular numbers exceeds Botswana's estimated population of 2.4 million. The high mobile penetration is the result of the country's dual SIM card market, where consumers hold multiple numbers from the three mobile network operators.
The minister revealed that the MNP, which has been in development for the past nine years, could not be implemented following a readiness assessment study that established that the implementation would not be feasible.
Source: https://www.sundaystandard.info/internet-usage-surged-in-2020-thanks-to-cheaper-access/