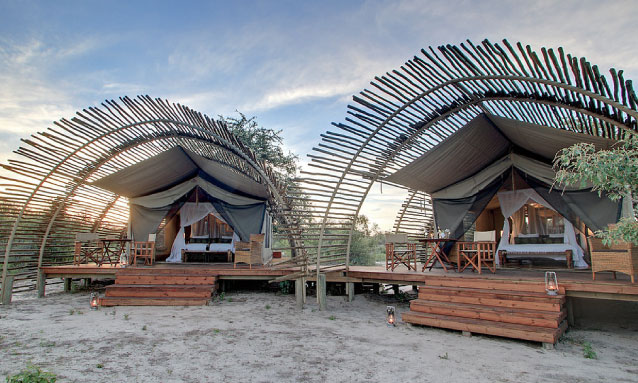 The property features three categories of luxury tented accommodation with a maximum capacity of twenty guests, thus ensuring exclusivity that defines contemporary luxury.
Evolve Back, one of India's leading luxury experiential resorts has launched its first ever international property in Central Kalahari, Botswana. Known as the 'Evolve Back Gham Dhao Lodge', the name 'Gham Dhao' is derived from the local San language and means 'Tracks of the Lion' in English. The luxury resort is located on the northern boundary of Botswana's Central Kalahari Game Reserve (CKGR).
Situated in its own 11,000-hectare private game reserve, the lodge offers a classic Kalahari experience, with game viewing and personal interaction with the indigenous San people of Kalahari on offer. 

Evolve Back Gham Dhao Lodge guests can expect personalised game drives led by expert Rangers, nature walks with the San people and bush dinners deep in the African wilderness under the breath-taking night skies.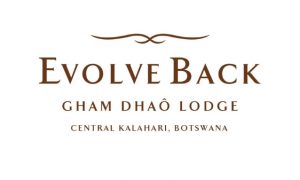 The property has a choice of three categories of luxury tented accommodation with the maximum capacity of twenty guests, ensuring exclusivity that defines contemporary luxury. It has its own private airstrip located in the heart of the Kalahari, making it easily accessible from anywhere within Botswana.
Director-Marketing, Evolve Back Luxury Resorts, Jose Ramapuram, comments;
"This has been a dream project for us. Africa is the most premium market today, and we chose Botswana because we believe in going to non-commercial places and building them up while retaining their natural wilderness.

With this property, we aim to create incredible, immersive experiences for our guests by introducing them to every aspect of the Kalahari, from its famed night skies and unique wildlife to the resident San people and their ancient culture. 

We want to globally reiterate our belief in being one with the land and while doing that, we want to promote low-impact, high-end tourism."
Evolve Back zeroed in on Botswana not only because it possesses extraordinary wildlife offerings, but it also has a stable democracy and the highest per capita income in Africa. Botswana is also not overtly commercialised and strongly focuses on "high-end low-volume" tourism, maintaining the natural and wild surroundings that Evolve Back resorts are best known for.
Established in 1961 and measuring a little over 52000 sq. km, the Central Kalahari Game Reserve is the second-largest game reserve in the world. A distinct ecological unit that links the woodlands of the northern Kalahari with the thornveld and scrub plains of the south, it is home to many exotic species such as the lion, leopard, the elusive brown hyena, gemsbok, blue wildebeest and eland. It is located in the centre of the Kalahari Desert.
The Kalahari Desert stretches across most of Botswana, eastern Namibia and parts of the Northern Cape province in South Africa. The spectacular Evolve Back Gham Dhao Lodge is now open and ready to welcome guests from across the world.
Source: https://www.hotelierindia.com/business/14595-evolve-back-launches-its-first-ever-international-property-in-kalahari-botswana