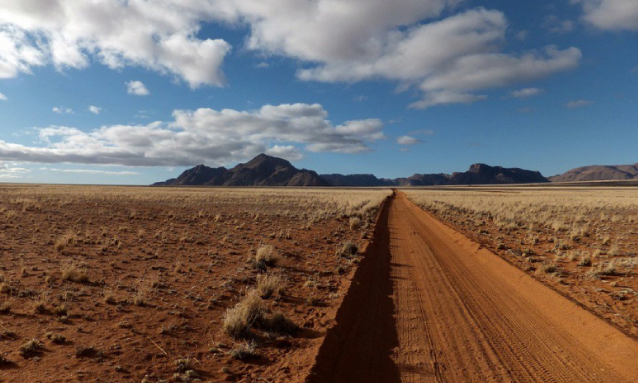 Giyani Metals Corp. (TSXV: EMM) has updated a preliminary economic assessment (PEA) based on a larger inferred resource estimate for the company's flagship Kgwakgwe Hill (K.Hill) manganese project in southeastern Botswana, about 60 km southwest of the capital Gaborone.
The K.Hill project is a near-surface deposit that Giyani hopes can produce high purity manganese for battery use in the electric vehicle (EV) market. Based on an updated inferred resource of 1.7 million tonnes grading 25.7% manganese oxide (MnO) at a cut-off grade of 7.3% MnO, the updated PEA's after-tax net present value (NPV) at a 10% discount rate increases 21% to US$332 million from the US$275 million in the previous PEA completed in April 2020.
"The significant increase in the resource base is extremely pleasing and we hope to add additional tonnes as we complete the assaying of the resource holes and commence our exploration programs at the K.Hill extension at Otse," Robin Birchall, the company's CEO, stated in a news release.
Pre-production capital is estimated at US$118 million with a three payback period. The study forecast an after-tax internal rate of return of 80%. The PEA outlined an eight-year mine life (and ten-year project operating life), producing 891,000 tonnes of high purity manganese sulphate monohydrate (HPMSM). Earlier work had assessed producing high purity electrolytic manganese metal (HPEMM) rather than HPMSM, but producing HPMSM requires fewer processing steps and uses less energy, Giyani said, noting that feedback it had received from battery makers suggested HPMSM is the preferred material for nickel-cobalt-manganese cathode production, especially for use in the EV market.
Giyani owns 100% of the 2.6 sq. km K.Hill project, and started exploration drilling there in April 2018. At press time, Giyani was trading at 69¢ within a 52-week range of 7.5¢ and 87¢. The junior has about 127 million common shares outstanding for a market cap of $86 million.
Source: https://www.northernminer.com/fast-news/giyani-updates-pea-for-botswana-manganese-project/1003830084/