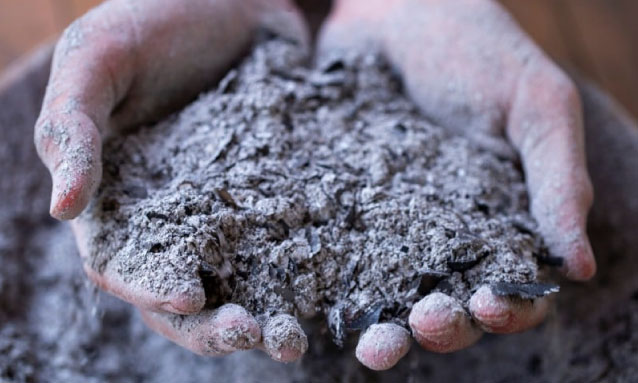 The firewood-ash midden at the entrance of a cattle kraal in the bye-gone era wasn't exactly a plunge dip tank but it worked a lot like it! Wood ash has a lot of uses and rather than throw it away, farmers of old heaped it along a path used by cattle as they went in and out of the kraal.
When the cattle stepped on the ash, the powder would get between the crevices of the hooves where ticks hide while sucking blood from the host. A lot of hooves stomping on the midden also stoked up clouds of dust, whose particles settled on the whole body of a cow.
"This ash is said to have aided in the killing of ticks found on cattle hooves," writes Princess Sekgarametso in her academic paper about Ntsweng, the Bakwena capital that preceded Molepolole.
One of her sources was T. Diago, a 94-year old man from Botlhajaneng Ward in Molepolole. This inventive ethno-veterinary method of getting rid of ticks was abandoned when the Department of Veterinary Services was established and the subsequent introduction of western tick control measures came into force. However, the new solutions also came with some issues because some tick medicines are toxic. On the whole, attempts to limit the population or distribution of disease-causing ticks have been unsuccessful – which should provoke the motivation to study whether wood-ash middens might be the safer option. Sadly, most of the information on the control of ticks through middens has been lost. On that basis, for it to be reintroduced, experts would need to identify indigenous tree species whose ash can be used safely and effectively.
The wood ash was placed near the entrance of the kraal.
Next to wood ash, helmeted guinea fowls also do an excellent job of controlling ticks – by eating them in large quantities.
The wood ash has also been used as bedding for dairy cows but would also have had the added benefit of working as a pesticide for ticks. Wood ash can also be used to control mites in chickens.
Source: Culture Botswana 2.0
About Culture Botswana 2.0: A unique nation-building tool, Culture Botswana 2.0 champions cultural diversity, inclusion, equality and visibility through indigenous-culture journalism that documents and dignifies all of Botswana's indigenous cultures. Culture Botswana 2.0 has a Facebook page of the same name.