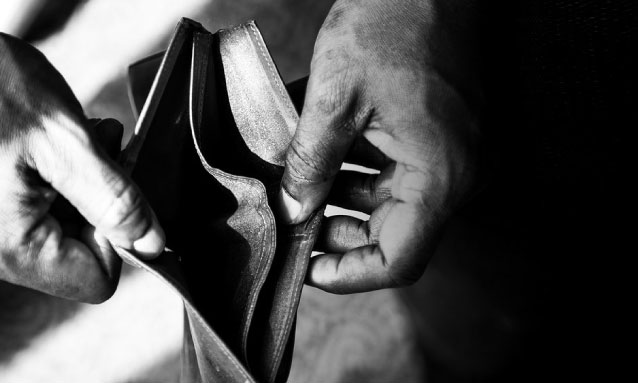 Botswana's unemployment figures are swelling to crazy, unprecedented levels despite government efforts to solve the problem.
"The unemployment rate went up by 1.3 percentage points, from 23.2% in the first quarter of 2020, to 24.5% in quarter four of 2020," Botswana's Statistician-General, Burton Mguni, said earlier this year.
Mguni also noted that the youth unemployment rate went up by 1.9 percentage points over the period, from 30.5 to 32.4%. Botswana's Minister of Finance and Economic Development, Thapelo Matsheka said in the country's budget speech delivered recently that unemployment is a major challenge facing the country, especially among young people. Meanwhile, the Government is still developing a National Employment Policy aimed at tackling unemployment, which is to be finalised in the first half of 2021, Matsheka said.
"The draft policy has been undergoing intense interrogation within my Ministry to assess its adequacy in promoting productive, gainful and decent employment for Batswana based on its five strategic focus areas," added Matsheka. 
---
YourBotswana View…
Botswana has a very tough job market. I know because I've been there, done it and bought the t-shirt. When I returned to Botswana in 2013 after living in the UK for 13 years, I was full of hope and excitement about the prospect of returning home and contributing to the workspace all the global knowledge I'd amassed. I was naive to think that armed with years of international experience, I could just waltz in, apply for a few jobs and be hired in no time. How wrong I was!
I sent out countless applications, but my bubble was soon burst as the deafening sound of silence rang around me with not a single call or email inviting me to an interview, haunting and mocking me. You do start to second guess yourself – what's wrong with me, am I really the worst candidate out there? Is it my age? Is it my gender? Is my international exposure working against me? And on and on it goes. But rather than have a pity party, I decided to take to the internet to see what was out there. I was staggered to find that there are countless remote earning opportunities online! My first online earner was a paid forum posting site. When I decided to give it a shot, I didn't quite believe I could earn money just by chatting and interacting with people all over the world. While it was a bit of a slow burner, I was blown away when I actually received my first $5 for my input! That was back in 2014, and as they say, the rest is history!
I have since gone through countless earning sites, from freelancer sites to more paid posting forums, writing sites and now, teaching people across the world! So, I started working remotely long before COVID-19 hit. I guess you could say after working remotely since 2014, I know a lot of industry secrets such as how to spot a scam a mile away (and trust me, there are many more scams than legitimate earning sites!) and where to find legitimate paying jobs. I'm happy to share online earning leads and urge those in desperate need of work not to look to the Government to create jobs. The Government has far more pressing matters to focus on.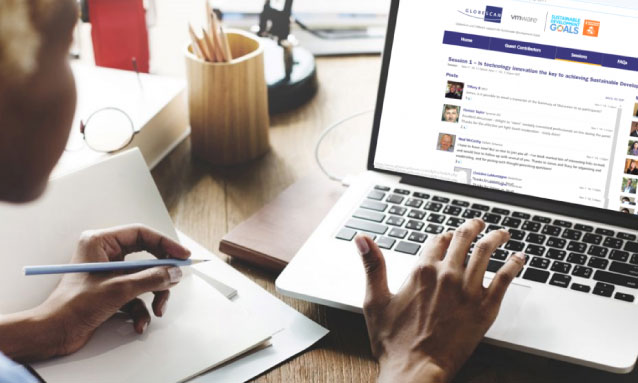 I know many people in Botswana would rather walk into an office job to consider themselves meaningfully employed. But I encourage you all to think outside the box, take a walk on the wild side and try something unconventional: online or remote work. After all, what does it matter as long as it pays the bills, right?
With that in mind, at YourBotswana, following on from this article, we will start sharing with you fantastic ideas on how to earn from legitimate online sites. So, be sure to keep checking the YourBotswana Facebook page and the website for hot new leads. Today, we are kicking off with why you should seriously consider remote work.
The benefits of remote work – for both employees and managers
In nearly every industry, employers and employees alike are benefiting from the advantages of remote work. Known as the ability to work from anywhere, anytime, remote work was a full-on global work movement even before the coronavirus pandemic forced many to work from their homes.
According to an estimate in Forbes, in 2018, 50% of the U.S. workforce was projected to be remote; across the pond, Europe's remote workers have grown from 7.7% to 9.8% in the past decade. Providing employees with the flexibility to work where and when they want cuts across all industries and company sizes. In fact, many of today's top companies offer full, half, or partial remote work. Working remotely doesn't always mean "from home," either; it can apply anytime an employee works off-site – whether that's at a coffee shop or a flexible workspace. Ultimately, working remotely allows for increased flexibility and autonomy for employees. According to Inc., nine out of 10 workers who currently work remotely plan to do so for the rest of their careers. Technology such as videoconferencing software, collaboration platforms and cloud services keep people connected and allow them to have meetings and complete projects from anywhere, any time. But it's not just employees who benefit: Employers are starting to view remote work as an important part of hiring and retaining top talent, staying competitive in their field and even saving on business costs.
Let's take a look at the benefits of remote work for both employees and employers.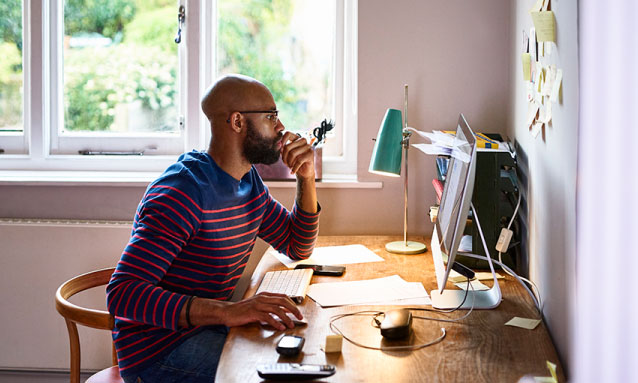 1. Working remotely allows for better work-life balance
For many businesses, even a couple of decades ago, working remotely would have been nearly impossible. Without the right technology, an employee had to go to the office to get their work done. The downside to these technological advances? Blurred lines between work and home life. So maintaining a healthy work-life balance is top of mind for so many employees. The ability to balance these two worlds has become the key to feeling happier and more productive while at work. Saving time that would otherwise be spent on a long commute allows employees to have a better work-life balance and adds hours back into their days.
2. Remote employees have more freedom
It's clear that the advantages of remote work help keep employees happy, engaged and fulfilled. According to Gallup's State of the American Workplace report, "The optimal engagement boost occurs when employees spend [around] three to four days working off-site." Need to take a trip across the country to visit family? Or be home in the afternoon to attend a child's soccer game? A traditional employee would need to request time off in order to do so.
But a remote employee can still clock in from home or a regional headquarters at their destination, as well as check in, as needed. From working from home to traveling abroad to being in the office one day a week or three, employees enjoy the freedom of remote work.
3. Being a remote employee promotes employee well-being
With no commute, no lunch rush, and no long hours in the office away from family or friends, working remotely can improve the health and wellness of employees by reducing stress – and limiting exposure to potentially sick coworkers.
4. Remote work equals an increase in productivity
Employers today are grappling with an existential question for the ages: "If I don't see my employees working, are they?" The ability for employers to trust their teams, even when they work out of the office, could be key to driving more productivity than ever before. Data shows that when employees are able to skip the extra coffee breaks, a long commute and any other distractions to focus on their work, productivity reigns supreme. For example, in Stanford University's two-year remote work productivity study, the researchers followed 500 employees after dividing them into "remote" and "traditional" working groups. The remote working group results not only showed a work productivity boost equal to a full day's work, but also fewer sick days and a 50% decrease in employee attrition.
5. Working remotely saves companies money
Having fewer employees in the office also reduces costs for a business. How? Imagine a traditional office space. Do you see a thriving, energetic work centre, or are you imagining some of the desks sitting empty, waiting to be filled with next year's hires? That ghost town effect is real—and could be costing companies thousands in wasted spending. With fewer people in the office, companies can condense their real estate footprint, allowing for more efficient workspace usage. That same Stanford study of remote workers allowed the participating company to save nearly $2,000 per employee on its office space rent, simply by using the space more efficiently.
6. Offering remote work makes businesses more competitive
Regardless of product, mission or business goals, it's the people who drive business success. Who, other than your employees, will shape the products of the future, drive the efficiency of your teams and see through the growth and health of your business plan? Because of that, the ability to attract and retain top talent is a key differentiator in today's competitive business world. Remote work can play a positive role in this arena, offering a sense of personal recognition between employer and employee. In fact, 35% of employees would change jobs if it meant the ability to work off-site full-time, according to Gallup. Companies that offer a flexible working arrangement, such as full, half or partial remote work, could make the difference for a candidate selecting their next career move.
Around the world, companies are rethinking the way they work, opting to operate remotely over the re-COVID traditional way of working. Besides the cost savings of operating a scaled-down office or no office at all, modern technology and communications have allowed workers to stay connected, collaborate from afar and be more productive without lengthy commutes. Parents are also clamouring for more flexibility to care for their children. Remote and online work are here to stay and we all need to rethink the way we not only work but also search for jobs. So, if you want to find out more, keep check YourBotswana for leads!
Source: Xinhua / https://www.wework.com/ideas/worklife/benefits-of-working-remotely