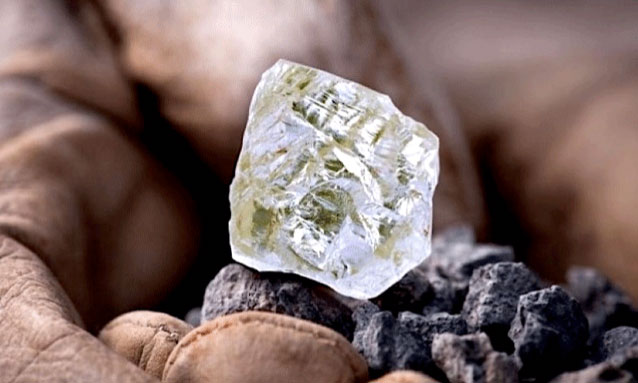 Botswana Diamonds (BOD) has entered into a cooperation agreement to fund the exploration of its prospecting licence assets in Botswana with Diamexstrat Botswana (DESB).
Diamexstrat Botswana, in turn, has an alliance agreement with Burgundy Diamond Mines. Botswana Diamonds (BOD)'s prospecting assets comprise the recently acquired Sekaka Diamonds Exploration database and Prospecting Licenses, as well as the Prospecting Licences held by BOD's subsidiary, Sunland Minerals.
James Campbell, BOD MD, comments:

"I am delighted to partner with Diamexstrat to progress our extensive and highly prospective exploration assets in Botswana which comprises Sekaka Diamonds (acquired last year) and with our own drill-ready prospects in Sunland Minerals.

"I look forward to working with the Diamexstrat and Burgundy teams made-up of complimentary highly experienced and leading experts in the field of diamond exploration and project development".
John Teeling, BOD chairman, comments:

"Botswana is one of the world's best addresses for diamond exploration. 

"The combination of a fresh approach and advanced technology, supported by a recovering diamond market, presents us with significant opportunities.

"I am delighted to announce this partnership with experienced Diamexstrat, and its ASX listed-partner, Burgundy, which expands and deepens our exploration work.

"This is a comprehensive agreement. On our ground, DESB (and partners) will get 51% of each licence by discovering a diamondiferous kimberlite rising, to 70% by completing a bankable feasibility study.

"Where our database is used to find targets on ground held by the partners, there is a free carry for BOD of 15% on the first US$1.5m spent on exploration."

"Where the data is used to identify targets on third party licences or fresh ground, we will jointly negotiate to earn in agreements. On new licences, BOD will hold 75% falling to 30% on delivery of a bankable feasibility study by DESB."
Cooperation Agreement highlights:
Diamexstrat Botswana (DESB) can earn up to a 70% interest in BOD's Botswana Sunland Minerals and Sekaka's Prospecting Licences
BOD can earn a 15% interest in Prospecting Licences held by DESB (and partners) on the first US$1.5 million spent on exploration by DESB where BOD's database assists in the discovery of a primary kimberlite
On 3rd party Prospecting Licences where targets are identified in BOD's database, a joint earn-in will be negotiated at the time
For new Botswana Prospecting Licences, DESB (and its partner, Burgundy) can earn up to 70%
Source: https://www.miningreview.com/diamonds-gems/botswana-diamonds-signs-strategic-agreement/ & https://www.miningweekly.com/article/bod-enters-cooperation-agreement-to-fast-track-botswana-diamond-exploration-2021-02-16/rep_id:3650