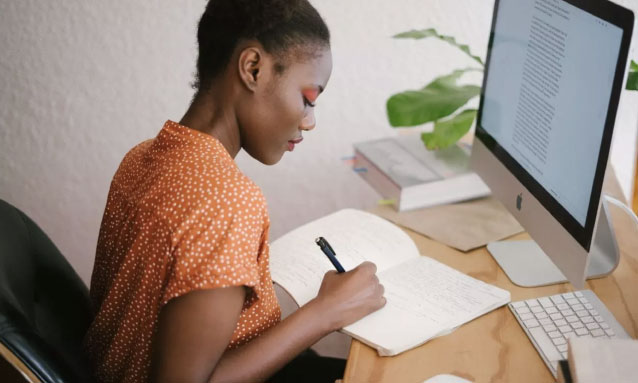 Botswana, Ghana and Uganda have once again ranked highly among countries with the most female entrepreneurs and business owners, according to a new report by 2020 Mastercard Index of Women Entrepreneurs (MIWE).
All three countries have grown their numbers of women entrepreneurs since the last report in 2019. Now, Uganda leads at 39.6%, Botswana is close behind at 38.5%, and Ghana is in third at 36.5%.
The MIWE aims to raise awareness about the socioeconomic contributions of women entrepreneurs around the globe and provide insight into the factors that aid this growth.
Using information from the Organisation for Economic Co-operation and Development (OECD) and the International Labour Organisation, the MIWE put together the global ranking of women entrepreneurs before the pandemic.
They looked at data from 58 economies, where almost 80% of the global female workforce are based. This included eight countries across sub-Saharan Africa: Angola, Botswana, Ethiopia, Ghana, Malawi, Nigeria, South Africa and Uganda.
South Africa showed the most advancement, with a 7% increase in female entrepreneurs.
Despite economic and social challenges, countries such a Malawi, Angola and Nigeria have also demonstrated strong innovation, individuality, risk-taking and creative entrepreneurship.
However, the report acknowledged that COVID-19 had slowed progress, with 87% of female entrepreneurs around the world believing they had been negatively affected.
Factors such as the significant digital pay gap and pressure on childcare responsibilities have all contributed to women being particularly vulnerable during this current climate. Speaking about their rankings, the MIWE said:
"Our findings beckon us to consider the cost of untapped potential in women as contributors, not just in business and society, but also on the national and global scale, as we chart the path of post-COVID-19 recovery across Africa.

"This is especially important as more women-owned businesses will likely be impacted by the pandemic making the support through incentives, necessary tools, mentorship and digital inclusion platforms even more urgent."
Source: https://www.voice-online.co.uk/news/2021/01/19/ghana-botswana-and-uganda-named-as-african-countries-with-the-most-women-entrepreneurs-worldwide-report-reveals/