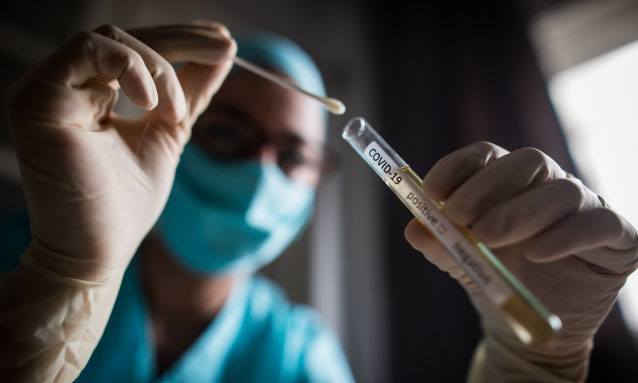 The Botswana Institute for Technology Research and Innovation (BITRI) has confirmed the presence of the COVID-19 new variant 501Y.V2 first detected in neighbouring South Africa.
BITRI said Tuesday that it confirmed the new variant in collaboration with the National Health Laboratory through nano-pore whole genome sequencing technology.
"This technology will be used in genomic surveillance to determine the distribution and prevalence of this variant and other unique lineages in Botswana," said BITRI in a statement.
According to health experts, whole-genome sequencing provides a vast amount of information and the highest possible resolution for pathogen sub-typing. BITRI's findings came after the Director of Health Services in the Ministry of Health and Wellness charged the institution with determining if the new and more transmissible coronavirus 501Y.V2 variant was present in Botswana. The country has also joined the bandwagon of Africa countries soliciting vaccines to save its population from the raging pandemic.
The discovery of the new variant comes on the heels of escalating COVID-19 cases and fatalities. Botswana has so far recorded 18, 515 cases and 124 COVID-19-related deaths. The Deputy Coordinator of the Presidential Taskforce for COVID-19, Professor Mosepele Mosepele highlighted the taskforce has detected a high infection and mortality rate since the beginning of the year.
"The increase in the number of new cases is largely attributed to people travelling during the holiday period. It shows that people are not complying with COVID-19 health regulations during the holidays as they gather in large numbers," said Mosepele.
Dr Mosepele said it is still too early to say when the country can get COVID-19 vaccines.
Overwhelmed patient management delays COVID-19 results
Meanwhile, Botswana's surging COVID-19 cases have led to delays in the timely issuance of results, the Presidential COVID-19 Task Force Coordinator, Dr Kereng Masupu has revealed.
Dr Masupu said in a recent interview that ordinarily, the results should be ready no more than 72 hours after testing, but prevailing circumstances had made the goal unattainable. He explained that the Integrated Patient Management System used to capture relevant patient information, had recently been overwhelmed and congested due to the unprecedented increase of recorded data of emerging cases, leading to delays delays. He further called on the public to continue taking heed of messages relating to measures they need to observe to curb the spread of COVID-19.
Source: https://africa.cgtn.com/2021/01/27/botswana-confirms-presence-of-south-african-covid-19-variant/ & BOPA