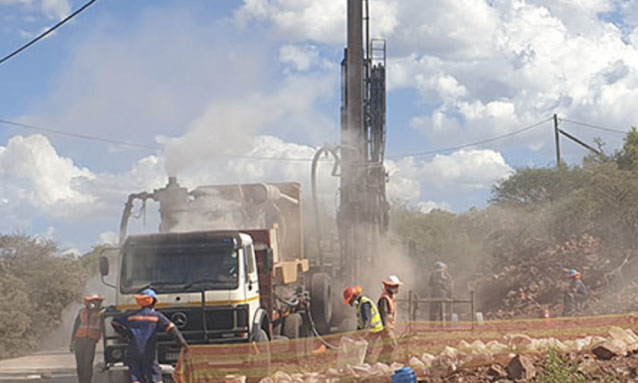 Canadian producer, Giyani Metals has chosen US-based engineering services firm Tetra Tech to complete a concept design study for a demonstration plant at the K.Hill Manganese project in southern Botswana.
The plant will replicate, at pilot scale, a proposed hydrometallurgical process to produce high-purity manganese sulphate monohydrate (HPMSM) and high-purity electrolytic manganese metal (HPEMM), said the company.
The purpose of the demo plant is to demonstrate that the K.Hill orebody is capable of achieving, at scale, the required commercial product. It will also de-risk the project through verification of the process flowsheet and engineering design, noted Giyani. Giyani said the output of the K.Hill demonstration plant will provide samples to potential end-buyers for their supply chain testing and qualification process.
"The operation of a demonstration plant will assist the offtake agreement negotiations with potential end buyers," said Robin Birchall, Chief Executive.

"With a C$7.5m (US$5.95 million) financing recently completed, the expected cost for the purchase and operation of the demonstration plant is fully funded, which will allow us to progress to detailed engineering and fabrication quickly once the concept study has been completed."
Source: https://www.miningmagazine.com/plant/news/1403094/giyani-plans-demo-plant-for-botswana-manganese-project
Tags: Botswana, Botswana mining, Giyani Metals, Botswana manganese, Tetra Tech