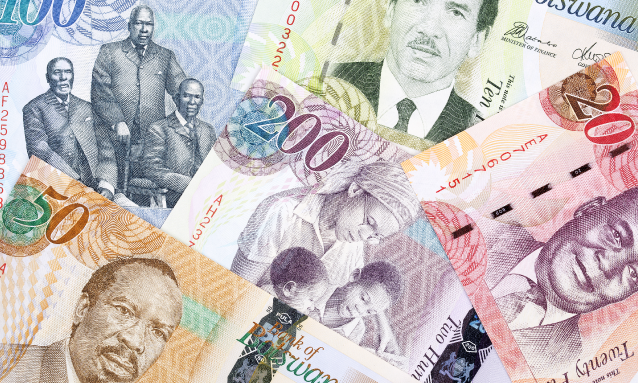 Botswana has set its pula currency to lose value at a faster rate this year, a senior official said Monday. That comes as Botswana seeks to boost export competitiveness to counteract the impact the COVID-19 pandemic has had on diamond sales. The country's economy is heavily reliant on diamonds.
The Government has set the pula to lose 2.87% this year from 1.51% in 2020, the most significant shift for many years. In 2020, the rate already marked a sharp change from previous years when the adjustment stood at below 1%. Botswana uses a crawling band exchange rate regime under which the pula is pegged to a basket of currencies, including the South African rand. Its value is adjusted upwards or downwards at the beginning of each year using a rate of crawl that factors in the inflation differential between Botswana and its major trading partners.
The currency basket was kept at 45% to the rand and 55% to the International Monetary Fund's special drawing right currencies.
Source: https://www.reuters.com/article/botswana-forex/botswana-sets-currency-to-lose-value-faster-in-2021-idUSL1N2JF1DJ?rpc=401&