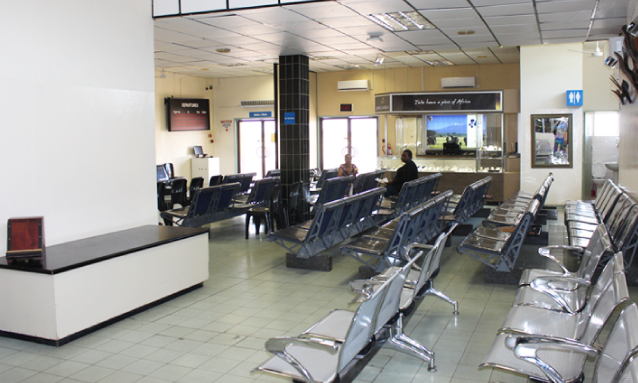 The P120.7 million Maun Airport Terminal Renovation project, which started in April 2019, will be completed by the end of November 2020, says Mark Skelton, Royal Haskoning HDV Project Manager.
The company made major renovations on the crowded check-in area to distinguish between the concourse and check-in as well as to add other elements. Although the project was delayed for seven months due to COVID-19, the airport is up and running and has already handled chartered international flights going into the Okavango Delta.
The revamped airport will boast more check-in counters; an expanded public concourse; the provision of meet and greet areas; the separation of domestic and international pax for security screening; an area for refreshments in the terminal building; improved air-conditioning; more spacious departure halls; the re-arrangement of the airside/landside security boundary; new and improved flight information displays; a public address system, and expanded international and domestic baggage areas with new conveyor belts, among others.
Civil Aviation Authority of Botswana (CAAB) Public Relations and Communications Manager, Modipe Nkwe said when the government imposed movement restrictions in May, works carried on with the airport in operation as they were receiving aircraft that stopped to refuel in Maun. The airport also received people who were returning to Botswana and those flying out to their home countries.
Nkwe said the airport will now handle more air traffic and assured consumers of comfort. He decried the fact that out of the four airports in Botswana, Maun International Airport was the only one that until now had not been revamped.
"Exactly 10 years ago, the runway was revamped, followed later by the overlay, which was only revamped four years ago," said Nkwe, adding that he hopes the new airport terminal will help boost Maun's economy as the gateway to the Okavango Delta.
Maun International Airport officially opened in 1996 and is one of the busiest airports in the southern African region. The bulk of the air traffic in and out of Maun is light aircraft ferrying tourists into and from the Okavango Delta. According to the CAAB, 278 256 passengers passed through Maun Airport in 2019, a 2.5% from the 271 414 recorded in 2018 numbers that have increase year on year.
Reference: http://www.thepatriot.co.bw/news/item/8709-maun-airport-makeover-complete.html