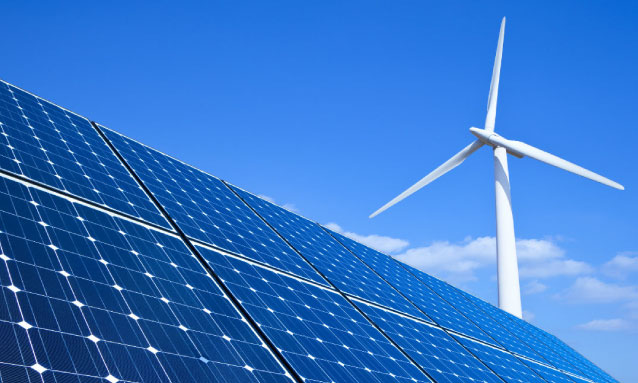 Botswana is mobilising resources and partnerships with the private sector and other countries in support of renewable energy initiatives. As part of the Renewable Readiness Assessment (RRA) process, the International Renewable Energy Agency (IRENA) and Botswana's Ministry of Mineral Resources, Green Technology and Energy Security (MMGE) conducted a two-day Validation Workshop recently.
According to IRENA, the objective of the workshop was to discuss and agree on the recommendations identified throughout the RRA process and enhance the capacity of policy makers to design and monitor effective renewable energy policy road maps. This with special focus on the capacity to create local renewable energy markets with greater investment, deployment and job creation, and to help harness other socio-economic synergies. The workshop included plenary sections where panellists from relevant renewable energy stakeholders in Botswana provided presentations that lead to questions, clarifications and comments.
The outcomes of the workshop will help in finalising the RRA report for Botswana. The expert consultation workshop brought together relevant stakeholders for the development of renewable in Botswana, including governmental officials, energy regulators and planners, energy experts, civil society, academia, financing institutions and the private sector.

They discussed the challenges and opportunities for the development of renewables, the outcomes of which will provide substantive inputs for the analysis that will be conducted as part of the RRA process.
Mineral Resources, Green Technology and Energy Security Minister, Lefoko Moagi said the government had lined up several initiatives aimed at setting up a robust and vibrant renewable energy industry in the country. Such initiatives, he said, would facilitate the growth of large-scale, low-cost renewable energy and improve energy reliability as well as satisfy national and possibly regional demand for electricity. The Deputy Secretary in the Energy Ministry, Nchena Mothebe said Botswana's Economic Recovery and Transformation Plan encouraged shifting to green energy production and consumption methods to reduce carbon dioxide emissions and ameliorate global warming. Botswana has an abundant solar resource and sizeable biomass and wind potential, making it well-placed to benefit from the global transition towards renewable energy.
The Energy Ministry and IRENA recently initiated the Renewables Readiness Assessment process to support the country's efforts to strengthen the enabling environment for renewable energy deployment. The RRA is a country-specific assessment tool developed by IRENA that constitutes the backbone of the Agency's engagement at the national level. The RRA offers a country-led multi-stakeholder process with a holistic assessment of key conditions for renewable energy deployment and short- to medium-term actions and recommendations to improve its readiness and overcome barriers through enabling framework.
Source: https://southerntimesafrica.com/site/news/botswana-bullish-about-renewables-sector