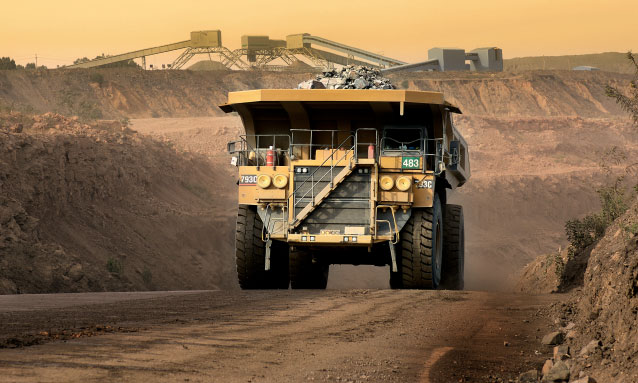 Debswana, De Beers' joint venture with Botswana, will pause mining at the Damtshaa deposit for an indefinite period, citing a lack of financial viability given market conditions.
"In the current environment, the marginal cash flow produced by the mine is outweighed by operational costs," a De Beers spokesperson said Wednesday in an email to Rapaport News. 

"Placing Damtshaa Mine into care and maintenance will support Debswana's ability to continue to invest in production capacity expansion projects that are essential to its positive long-term future."
De Beers had warned there would likely be staff reductions at some operations around the world as the COVID-19 pandemic hit sales and profits. The crisis accelerated the miner's transformation plans, forcing it to reduce costs so it could invest in initiatives over the coming years, Stephen Lussier, De Beers' Executive Vice President for consumer and brands, said in a July interview. Debswana will also close the 50-year-old plant 1 at the Orapa mine in Botswana and focus on production at plant 2 – a move that was already under consideration before the COVID-19 pandemic, the spokesperson added.
Damtshaa – meaning "water for a tortoise" in the local Sesarwa language – opened in 2003 as the newest mine within Debswana, a 50:50 partnership between De Beers and the government. It's part of the Orapa group of mines, which produced a combined 10.8 million carats in 2019. De Beers initially stopped production at Damtshaa in 2015, when it was working to reduce output in Botswana amid a slowdown in the rough market. The miner brought the site back into action in 2017, but it remained a relatively insignificant source of diamonds, contributing about 1% of Debswana's total production, and is currently at the waste-mining phase.
Debswana is currently in talks with union and regulators about the exact timing and course of action, the spokesperson added.
Source: https://www.diamonds.net/News/NewsItem.aspx?ArticleID=65740&ArticleTitle=De%2BBeers%2Bto%2BStop%2BProduction%2Bat%2BBotswana%2BMine