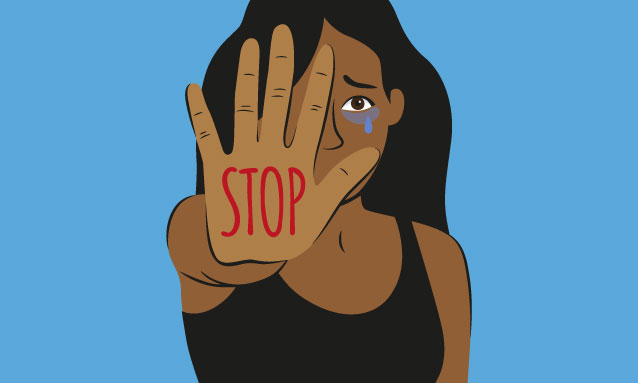 With the alarming rise in domestic violence reports from millions of women the world over during the COVID-19 pandemic lockdowns, Botswana has not emerged unscathed. 
According to unwomen.org, prior to the pandemic, violence against women was already alarmingly high, with nearly one in five women (18%) experiencing violence in the past 12 months at the hands of an intimate male partner. With COVID-19, an increased reporting of domestic violence has surfaced, with a staggering 40% spike in some countries.
The BPS has launched a dedicated toll-free number, 0800 600 144, to improve accessibility and response to GBV reports.
With this in mind, the Deputy Commissioner of Police, Dinah Marathe revealed at the recent First Lady's Cycling Campaign in Selebi Phikwe that preparations were already underway to set up a Botswana Police Service (BPS)-dedicated branch, expected to be operational by April 2021. Deputy Commissioner Marathe said this is to improve the detection and prevention measures of GBV cases.
Back in September, President Mokgweetsi Masisi stated:

From April 2021, the BPS would start a dedicated Gender and Child Protection Unit, which would deal with issues including, domestic violence and sex offences relating to children. He stressed that despite the lack of resources, this would be done.

The Botswana Police recently introduced a dedicated GBV Toll-Free number to afford victims who for one reason or another are not able to report GBV incidents in person. The President explained that the number is solely for GBV-related incidents to ensure they are accorded the urgency they deserve in terms of response.
Deputy Commissioner Marathe further highlighted that to better address GBV cases, the BPS is currently capacitating its officers on how best to handle GBV cases. She explained that 81 Police focal agents and 241 Post Commanders are undergoing training countrywide. In addition to this, Botswana Police has set up a toll-free number for children to use to report incidents to the police. Deputy Commissioner Marathe said they are also working on setting up child-friendly centres in Gaborone expected to be operational by December 2020. The centres are to create a conducive environment within which to interview affected children. She said this would be a pilot programme that will later be rolled out countrywide.
---
UNFPA, the United Nations Population Fund, states Gender-Based Violence is one of the most prevalent human rights violations in the world. It knows no social, economic or national boundaries. Worldwide, an estimated one in three women will experience physical or sexual abuse in her lifetime. It says in Botswana, over 67% of women have experienced abuse, which is over double the global average.
---
Since the COVID-19 pandemic hit, Botswana's GBV-related incidents have escalated at such an alarming rate that the BPS has embarked on a huge awareness campaign including forums targeting both possible victims and would-be perpetrators. One such forum is the Pitso ya Borre aimed at educating men, the first of which took place this February.
Sources: BOPA / unwomen.org / unfpa.org