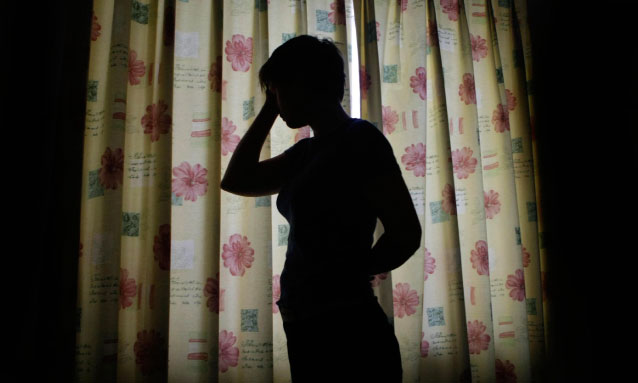 The Botswana Police Service has launched a toll-free number aimed to help Gender Based Violence (GBV) victims. Speaking at a press conference on Tuesday, Deputy Commissioner, Dinah Marathe said the toll-free number – 0800 600 144 – is designed to widen the scope of accessibility for GBV victims to report cases.
She said the toll-free number would hopefully reduce the stigmatisation of victims and enhance trust and confidentiality. Marathe said it would also help them to monitor the number of clients reporting such cases. She, however, warned those who misuse the number would face the full wrath of the law. Marathe noted trends around GBV cases are changing; where most cases used to stem from drinking sprees, now most GBV cases are from households.
"From March 23 – 29 2020 we registered two murder cases, 24 armed robberies, two threats to kill, 31 defilement and four indecent assault cases across the country. These crimes were committed within seven days," she highlighted.
Marathe said from March 30 – April 5 they recorded two murder cases, 22 rape cases, one threat to kill and 23 cases of defilement.
She said it was deeply disturbing that seven out of the cases involved the abuse of children under 13 by their fathers, stepfathers and cousins. She said they had also observed that the levels, types and complexity of such crimes were partly caused by socio-economic and cultural factors, adding that it required the police to partner with communities to combat the social ills.
President Mokgweetsi Masisi writes on GBV
When I addressed the nation on Gender-Based Violence on the 18th September 2020, I indicated that a lot of progress has been made in adopting laws, setting up structures and systems to effectively address GBV. I also acknowledged that there are gaps and challenges that need an immediate remedy. These include among others;
Inadequate resourcing for GBV response;
Limited implementation of strategies targeting gender norms and standards;
Lack of an effective and integrated response system that brings together key players like the police, the justice and health departments, counselling as well as other service providers;
Inadequate reporting by the victims and their families and communities on GBV and
Inadequate reporting on gender issues by the media
Inadequate child -friendly settings in the justice system and law enforcement systems.
The Botswana Police Service has recently introduced a dedicated GBV toll-free number 0800 600 144

"The number is solely for GBV-related calls so that they are accorded the urgency they deserve in terms of response." – President Masisi.
I am delighted to report back that the Botswana Police Service has made the following progress with the promises we made:
(i) From April 2021, the BPS will start a dedicated Gender and Child Protection Unit, which will deal with among others; domestic violence and sex offences relating to children. Despite the lack of resources, this will be done.
(ii) The Botswana Police recently introduced a dedicated GBV Toll-Free Number, (0800 600 144) to afford victims who for one reason or another are not able to physically go to Police stations to report. The number is solely for GBV reports so that they are accorded the urgency they deserve in terms of response. 
(iii) To ensure prompt assistance and the safety of the victims, set standards of response such as our commitment to respond to calls within 16 minutes in urban areas, are in place. Rapid response mobile teams, to facilitate timely police response, especially in densely populated areas such as urban set-ups has been introduced.
(iv) GBV victims are now interviewed in secluded interview rooms to ensure confidentiality and provide a conducive atmosphere to the victims.
(v) The BPS has also introduced Standard Operating Procedures (SOPs) for handling GBV cases across the stations to ensure there is uniformity and professionalism in handling GBV cases. 
Standardised Case Management Processes, which have been in place for some time now will help improve the Police's turnaround times. I once again reaffirm my Government's commitment to protecting the rights of every citizen and end GBV. I urge you to also play your part because we are in this together. Let us ensure we have a GBV free generation.
Reference: BOPA, Botswana Government Facebook page, Sunday Standard