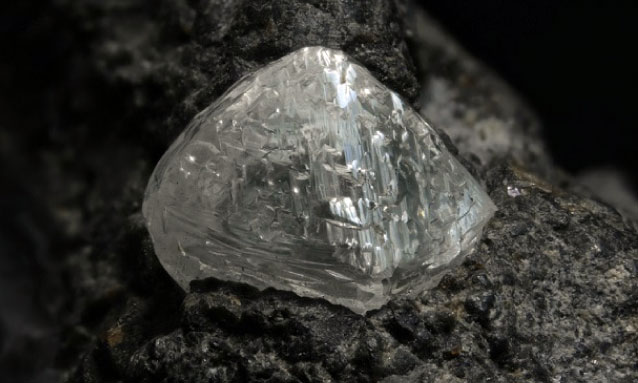 Botswana Diamonds has started a precision ground geophysics programme to zero-in on potential kimberlite pipes on the prospective Marsfontein and Thorny River properties, it announced on Monday. The AIM-traded company said it was focusing on four high-potential targets to finalise early drilling, with the first being the "largest and most prospective" of the anomalies generated by Subterrane's recent detailed assessment.
It said geophysics there would confirm potential targets for November drilling. For the second target, an assessment by Terramodelling Services identified a further anomaly where geophysics would also confirm a target for November drilling. The third target was New Marsfontein anomalies M9 and M17, which were identified by reviewing historic data. Botswana said its own detailed geophysical survey was required to accurately geo-reference the targets for drilling in November. Finally, the fourth target was two thick intersections on Frischgewaagt, which suggested multiple kimberlite 'blows'.
The company said it was also undertaking a detailed ground geophysical survey over the Marsfontein alluvial deposit, following an independent assessment of the potential for diamondiferous alluvial deposits by Professor Tania Marshall – the current chairperson of the SamCode Standards Committee and a recognised expert in the geology and assessment of diamondiferous alluvial deposits.
"A combination of ground gravity, electromagnetic and magnetic surveys will be undertaken by Geofocus, a leading geophysical consultancy led by Bjorn Harvemann, previously head of exploration geophysics at De Beers," the board said in its statement.

"Electromagnetic and magnetics have previously been used to delineate kimberlite dykes, which were later confirmed by drilling."
It said the detailed ground gravity survey specifically focused on delineating kimberlite pipes.
"Following the geophysical survey, which should take six weeks, a drilling campaign is planned in November to confirm the new kimberlite targets."
At 0958 BST, shares in Botswana Diamonds were down 4% at 0.6p.
Source: https://www.sharecast.com/news/aim-bulletin/botswana-diamonds-begins-precision-ground-geophysics-programme–7673082.html