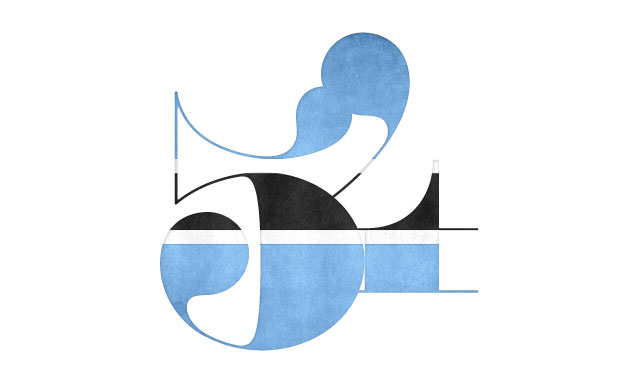 Botswana is currently the only country that celebrates its national day on the 30th of September. Had we delayed our independence by 24 hours it would have been different. Nigeria, Cyprus and Tuvalu each celebrate the shared circumstance that saw them break away from British colonial rule on the 1st of October.
Nigeria's independence was the culminating event of the great Uhuru year of 1960, which witnessed the liberation of dozens of states across the continent. It had been preceded by Guinea's 2nd of October 1958 independence in the face of French opposition, singling that the flame of freedom that had been lit the previous year by Ghana's break from Britain was lighting up the continent.
By picking the 30th, we jumped ahead of our Basotho cousins, who gained their independence on the 4th of October 1966. At the time, the twin liberation of Botswana and Lesotho was also recognised to be of wider regional significance. 

It brought the borders of a free Africa to the very doorstep of the Apartheid Regime in South Africa. If international reaction to the two nations' emergence was somewhat muted, it was due to the fact that many then doubted the capacity of either state to survive, much less develop in Apartheid's shadow.
Deciding on the 30th of September as the day of independence was not arbitrary. Between 1958 and 1965, the date was celebrated as "Protectorate Day", a holiday originally championed by Kgosi Bathoen II of Bangwaketse, as a reaffirmation Batswana's appreciation that they were under Mmamosadinyana (a term of endearment Batswana use to refer to the Queen of England) rather than the neighbouring settler regimes. While the motive for Protectorate Day was clear, the choice of the 30th of September for its celebration was questionable. It was assumed to have been the date in 1885 when the Protectorate was proclaimed. 
In truth, the actual instrument for the said event was an Order in Council issued on the 27th of January 1885 and subsequently published on 31 March 1885. What did occur on the 30th of September 1885 was a second Order, which transformed what had been the portion of the Bechuanaland Protectorate located south of the Molopo River into the Crown Colony of British Bechuanaland, which was later incorporated into South Africa.
Be that as it may, Protectorate Day gained popularity in the run up to independence. Thus in 1964, a certain economics student studying in the UK named Festus Mogae advocated for its post-colonial retention in the pages of Kutlwano magazine;
"Because of the wise action of the three chiefs, we are able to boast of being Batswana nation in Botswana. I wish to continue to celebrate the "B.P. Day" even after independence. That will be a way of paying homage to our great ancestors. Protection was theirs; independence will be our achievement."
The idea caught on, resulting in the February 1966 agreement that;
"[Date of Commencement: 30th September, 1966]. Botswana is a sovereign Republic."
Source: BWGovernment via Facebook