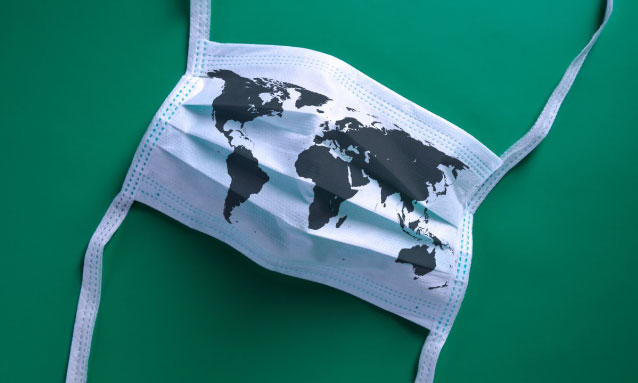 For travel enthusiasts looking to get away amid the ongoing COVID-19 pandemic and wondering where to safely travel to, you should put Botswana on your list. Tourlane, a Berlin-based travel startup, conducted a study to determine safe vacation destinations amid the outbreak and Botswana is the only African country that made the list.
Researchers used data from the European Center For Disease Prevention and Control along with the hours of sunshine each country received during the day for outdoor activities to determine the safest countries. One of the main factors that positioned Botswana as a top destination is its universal healthcare program open to all citizens.
The country's ability to respond to health risks determines its International Health Regulations score and the country's population density also plays a huge factor in determining safe destinations as the virus spreads rapidly in crowded spaces, as reported in Face2Face Africa. Thailand came out as the number one safest travel destination in the world. The others are Jordan, French Polynesia, Greece, Uruguay, Italy, Cambodia, Japan and Ireland.
Botswana obtained the last spot on the list.
---
In other news: Botswana throws another Covid spanner in the works
A call went out for greater regional adherence to guidelines and regulations after it emerged on Monday that Botswana would still be doing its own testing for the coronavirus, despite the Southern African Development Community (SADC) making it compulsory for truck drivers to cross borders with "Covid-19 certificates" in hand.
Although only laboratories can issue the relevant documents declaring whether or not bearers have tested positive or negative for the virus – a curbing measure that came into effect Monday morning – a freight representative said Botswana would not take the certificates as legit and would still do its own testing.
Mike Fitzmaurice, Chief Executive of the Federation of East and Southern African Road Transport Associations (Fesarta), said;
"The problem is once again a lack of harmonisation in the Southern African region.

"Each member country in the SADC just continues to do its own thing."
It's also not the first time that Botswana has appeared to be inflexible with regard to striking a balance between curbing contagion and maintaining freight fluidities across its borders, so maintains South African company, Freight News. At the beginning of the pandemic, its north-east crossing into Zambia, in particular, proved problematic as hundreds of trucks were waylaid south of Kazungula, waiting for test results to be returned to them, as social distancing was increasingly eschewed in an area not meant for transport overcrowding.
However, it also appears that Botswana's decision not to accept COVID testing certificates is based on the trustworthiness of the countries from which some certificates originate. Botswana's decision has also been questioned by at least one transporter, especially in view of it being a "transit country only" for many long-distance drivers.
Since transporters were informed about Botswana not accepting the ruling, Fesarta has been asked to intervene with the SADC on behalf of regional road hauliers. The accuracy of COVID testing has since also been cast in the spotlight with one transporter indicating that it's difficult to determine what's what. Contradictory results, he said, had created the impression of a kind of COVID positive-negative discrepancy.
"We had a driver test negative then arrive at the border the same day and test positive."

"In a two-week period," he added, "a driver tested positive negative negative positive – all on the Botswana side."
It seemed that contradictory results between South Africa and Botswana had been detected for some time, the transporter said.
---
YourBotswana view…
When all is said and done, that is partly why Botswana is the safest country to visit in Africa where COVID-19 is concerned. The world is faced with an invisible enemy and with that in mind, it's every country's prerogative to put in place measures it deems best in the fight against the pandemic. While we do appreciate Botswana imports most of its goods from neighbouring countries, most notably South Africa, this is not exactly a favour but rather a mutually agreeable business arrangement. And lest we forget, South Africa's COVID-19 cases are such that they pose a very real risk to Botswana's people. Botswana's first responsibility is to its people, to ensure they remain safe and well in the face of the pandemic.
---
Sources: https://travelnoire.com/botswana-safest-tourists-destinations-for-covid-19 / https://www.freightnews.co.za/article/border-beat-botswana-throws-another-covid-spanner-works