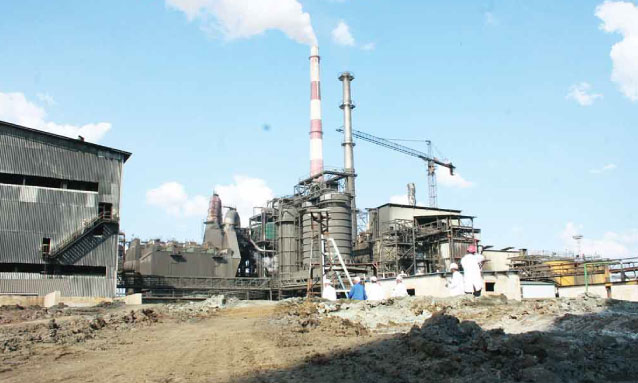 The defunct BCL mines could have new owners four months from now. This would bring to an end 4 years of high drama that saw the mines closed overnight and subsequently placed on liquidation. The Minister of Mineral Resources, Green Technology and Energy Security, Lefoko Moagi on Monday told parliament that the government has identified three potential investors who are interested in bringing the mines back to life. The government expects to have chosen the new owners by December.
Faced with dwindling commodity prices and rising operating costs, the cash-strapped Botswana government made an abrupt decision to close BCL Group, comprising BCL limited and Tati Nickel Mining Company, in a provisional liquidation by order of the High Court of Botswana on 9 October 2016. 

The government owns 100% of the BCL shares, and BCL's wholly-owned subsidiary, BCL Investments Pty Ltd holds an 85% stake in Tati. The Botswana Government holds the remainder of the Tati shares.
The liquidation process was later marred by the fallout between former Minerals Minister, Eric Molale and Nigel Dixon-Warren, the court-appointed liquidator. Relations soured in early 2018 when both parties clashed on the duration of the liquidation process, with the government piling pressure on Dixon-Warren to come up with a definite date on the winding down of BCL assets. However, the liquidator said it was a complicated process that could take up to seven years to conclude.
This did not go down well with the government, which was facing criticism from some quarters as to why it was spending huge amounts of money on the liquidation process while also being the major creditor. Since 2016, the government has spent over P1.1 billion on BCL, the bulk which went towards paying former employees' benefits and the rest on the care and maintenance of the mines.
By late 2018, relations between Molale and Dixon-Warren had deteriorated following a series of disagreements. The most glaring was the liquidator's decision to axe half of the care and maintenance staff who were retained during the liquidation process. This happened after Molale had told parliament that he had spoken to Dixon-Warren and impressed upon him not to retrench any of the staff.
In December 2018, Molale told parliament that relations between him and the liquidator had irretrievably broken down. Molale disclosed that he had kick-started the process to have the BCL removed from liquidation and put under judicial management. This was to give the government more leeway to decide what to do with BCL rather than deferring to the liquidator, who under the liquidation process, could only be removed by the Registrar and Master of High Court in line with the Companies Act.
Dixon-Warren resigned as BCL's liquidator in May 2019. The registrar of the High Court later appointed South Africa based firm Sanek Trust Services as BCL's new liquidator.
Source: https://www.sundaystandard.info/bcl-mine-could-get-new-owners-in-december/