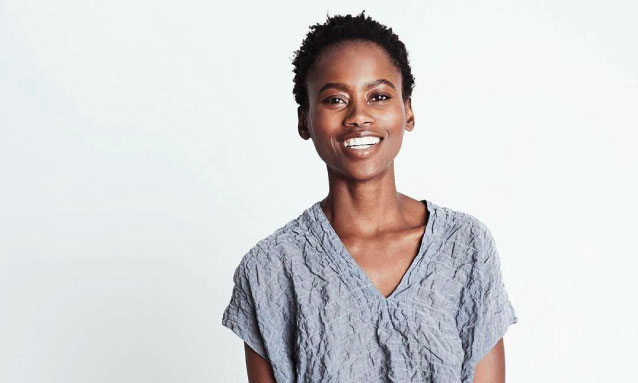 Botswana's best-known modelling export, Kaone Kario is embarking on a mission to nurture and inspire upcoming models to grow the modelling industry. Kario's modelling agency, Creative Chaos, has partnered with local talent management company, Mos Syde to organise and host a series of workshops dubbed 'Professional modelling' countrywide. Mos Syde is owned and directed by Safie Sekgwa, who has a wealth of experience in directing pageants as well as grooming artists, actors, radio and television personalities.
Sekgwa, also the coordinator of the Professional Modelling Workshop campaign, said in an interview that some aspiring models failed to grasp the basics of modelling due to lack of mentorship. He said the purpose of the workshops was to nurture and encourage upcoming models to unleash their talent.
"We felt the need to share our professional experience in the modelling industry with those who wish to venture into the field. This will help grow the local industry, diversify the economy and also go a long way to help the country gain exposure internationally," he said.

"A lot of people out there perceive modelling to be a part-time job with low wages, so through these workshops, we intend to instil a positive perspective," he said.
He explained that through the workshops, they intend to open the eyes of the upcoming models to issues of professional conduct, challenges to expect and how to deal with them as well as to demystify the misguided notion that only tall, skinny women can make it in modelling. Sekgwa said they had circulated an invitation on the Professional Modelling Workshop Facebook page to appeal to all those who wish to try their luck to submit their details for consideration.
He said whether they travel to various parts of the country to reach out to those in rural areas would be determined by the number of requests.
"If an area has high numbers, then we can travel there so as to avoid congestion and travelling expenses," he said.
Sekgwa expressed gratitude for the government's continued support of the modelling industry by sponsoring most modelling competitions and beauty pageants. He also cautioned against bogus local and international modelling agencies, saying some have the potential to put the models at the risk of human trafficking.
Paying it forward
For years, Botswana's aspiring models have been frustrated with the conditions the local industry has subjected them to. While only a negligible number come within sniffing distance of a breakthrough, the overwhelming majority continue to slog away with hopes of landing the ever-elusive lucrative deals that can catapult them into the modelling stratosphere. Kario has decided to pay it forward by embarking on the campaign to shape Botswana's 'rough diamonds' that remain hidden.
"I am proud to announce that in a collaboration between Creative Chaos and Mos Syde, I will be hosting a modelling workshop across Botswana at a date to be announced soon.
The purpose of the workshop is to use my professional experience in modelling to coach aspiring models on how to build a rewarding and sustainable career as a professional model. I am looking forward to engaging with you as we build our local modelling industry," the stunning beauty recently announced on her Facebook page.
In an interview with WeekendPost's WeekendLife, the Chief Editor of African Vogue, Raymond Geofrey, who is famed for working closely with local models, said he is glad that Kario is coming into the picture as she will help shape local models.
"This is actually interesting because it is the first time she will be doing something like this.

She has never really had workshops in Botswana. I am hoping she will be able to open up about her journey in the modelling industry and also share some insights into how models from Botswana can ultimately get booked for jobs in cities like New York,"  Geofrey said.
Having spent a significant amount of time working with local models, Geofrey admits that the industry has a long way to go as the models are still struggling with the basics of modelling, which is a great concern.
"The main issue is branding power. Most models don't invest time and resources in building a brand for themselves.

Most of them also don't understand that there is a real art to modelling. Modelling is a job, it's a business and most models in Botswana are not running themselves as a business. They lack the basic knowledge and information about modelling. Models need to learn to research and investigate their craft and business," he said.

"A lot of models lack the requirements needed, like updated Zcard and measurements. A lot of them are using old images for castings on their Zcards. Some don't even have Zcards and Lookbooks. Most models are not using social media to market themselves. The content they put up online is not reputable or presentable.
The working conditions for models in Botswana is a joke. Models are forced to compete for jobs in Botswana where they get paid very little and their payments come after months, sometimes after a year and the conditions they work in are not okay at all."
Who is Kaone Kario?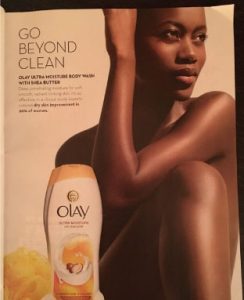 Born and raised in Maun, Botswana, Kaone Kario has graced multiple magazine covers including prestigious Elle, Marie Claire, Cosmopolitan and Glamour. The beauty has also worked with retail stores such as Edgars, Woolworths and Mr Price.
At 19, Kario put Botswana on the map by winning the Nokia Face of Africa competition. And from that point on, as her modelling star rose, she broke age, race, gender and background barriers to become one of the most recognisable global models – quite the feat for Botswana!
Interestingly, Kario has revealed she never planned to venture into modelling. When she went to audition for her first modelling gig, she actually thought it was for a role of presenter on a K-TV programme.
After becoming the Nokia Face of Africa, Kaone Kario has been making strides in international markets and has become a force to be reckoned with in the modelling industry.
Her work has seen her travel all over the world until she settled in New York for almost a decade. After New York, Kario settled in Cape Town, South Africa for a time. She has starred in countless tv commercials for cosmetic brands and has also appeared on billboards across the world.
Kario breaks the stereotype that dismisses models as mere clothes horses because she's blessed with both beauty and brains. Currently the Nivea face brand ambassador, the model has a diploma in Media Studies and has loved television from a young age. In 2010, she was a Top Billing Presenter Search finalist. Five years later, she burst into the small screen space when she was cast in her debut role as Leano on Ayeye, a DSTV drama. Kaone also has a big heart – she has a blog through which she encourages young people to follow their dreams and abstain from addictive substances like alcohol and drugs.
---
YourBotswana View:
It's a good time to be an aspiring model in Botswana and who best to learn the tricks of the trade from than Botswana's own supermodel? Kaone has been there, done it and bought the t-shirt. So I hope those who are lucky enough to work with her value this opportunity and embrace everything she has to offer. I also hope this will mark the turning point in Botswana's modelling space. I've always said Botswana has no shortage of gorgeous men and women who have all it takes to compete on international ramps. What we desperately need are experts who know what they are doing to guide  and nurture our rough diamonds and I believe Kario is the the best chance Botswana's aspiring models have to shine.
References: http://www.dailynews.gov.bw/news-details.php?nid=57705 / The WeekendPost