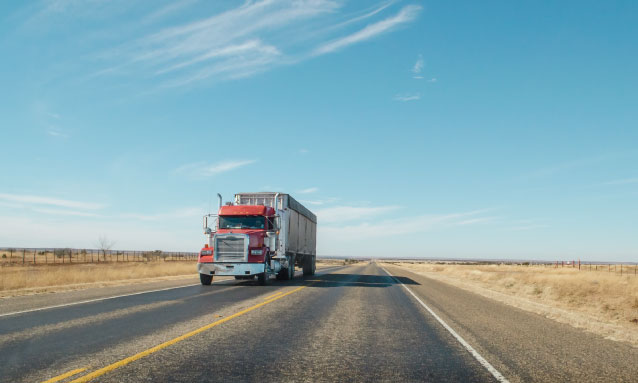 More detail is still coming in following a reported decision by the government of Botswana to reserve 100% of domestic courier freight for local operators. It means incoming transport operators will have to choose a single drop-off point for cargo destined for other centres across a country where – like Namibia – vast distances are the name of the supply-chain game.
Should a South African transporter of retail stock be responsible for supplying goods to locations along the A1, A2 and A3 highways, it will not be allowed on its own to distribute to far-apart locations such as Gaborone, Francistown, Maun, Ghanzi and Kang. It will, most probably, be forced to drop its stock off at a domestic transhipment point in Gaborone and from there local couriers will have the sole right to benefit from Botswana's internal distribution network. It's yet another clear example of the rise in domestic trade protectionism strategies during the coronavirus lockdown, also referred to as COVID-19 nationalism.
On Wednesday, at a webinar hosted by the SA Transport Conference and International Road Federation, several speakers warned against such protectionism. It erodes trade facilitation benefits on which landlocked countries like Botswana depend. Back in March, when the pandemic was tightening its grip on the world, Professor Peter Vogel of the Institute for Management Development in Switzerland wrote the following about COVID nationalism:
"While the spread of the virus clearly represents a massive challenge for countries, companies and people, the walls (physical or otherwise) popping up everywhere are even more worrying. Individuals and entire countries are starting to behave in very selfish ways."
Botswana has also gained notoriety among transporters for its inflexible testing regimes, forcing inbound truck drivers to undergo COVID checks – and it can take at least three days before a lab result is returned. At the beginning of the lockdown it caused chaos around border crossings like Kazungula where truckers were forced to wait for days on the Botswana side of its Chobe-Zambezi border with Zambia. And as the backlog built up and testing capacity in Botswana was overwhelmed, transporters were forced to camp out in an area ill-suited to a sudden deluge of drivers.
"It's because Botswana is of the opinion that 90% of its infection rate was caused by truckers coming into that country," said Mike Fitzmaurice, chief executive of the Federation of East and Southern African Road Transport Associations (Fesarta).
Meanwhile, as has become apparent in many instances, COVID data is often flawed. It begs the question: what's worse, the virus itself or fear of the virus?
*This is a developing story.
Source: https://www.freightnews.co.za/article/developing-story-botswana-announces-single-drop-decision