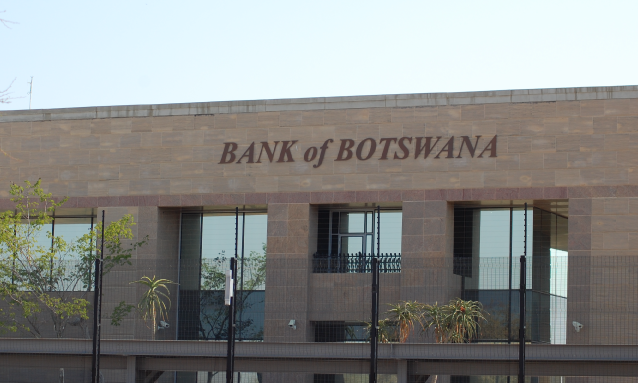 Interest rates are at an all-time low, but domestic businesses have found access to credit a bit tight, even forcing some to take a cautious approach to avoid taking on more debt due to uncertainties caused by the coronavirus outbreak.
With the bank rate at an all-time low of 4.75%, there was high expectation that businesses would take up more credit to spur economic activity that has been thwarted by COVID-19 containment measures. However, local firms surveyed by Bank of Botswana, perceived access to credit to be tight in the second quarter of the year but added that they would rather borrow from the domestic market than to seek funding from other markets.
For the meantime though, like in the previous survey, most firms preferred to finance their business operations mainly from retained earnings and loans, rather than using a combination of the two. The retained earnings as a source of finance approach was more prevalent among the mining and quarrying, manufacturing, water and electricity; trade, hotels, restaurants, transport and communications sectors. These are sectors that have been hard hit by COVID-19 restrictions, making them risky clients. Equally, most of the firms in the finance and business services sector planned to fund their businesses through loans.
According to the most recent financial statistics from the central bank, total credit decreased by 0.9% to P63.8 billion in May. The share of credit to businesses was 36.8%, the same rate as in April, a reflection of stagnated credit flow to the firms. Annual growth in commercial bank credit was 7.8% in May, lower than the previous month's 9.9%.
Besides slashing the bank rate in April, BoB also increased bank liquidity by reducing primary reserve requirements, while the government issued loan guarantees for businesses that seek to tap into bank loans during the lockdown that ended in May.
Source: https://www.sundaystandard.info/silver-linings-amid-covid-19-pandemic/