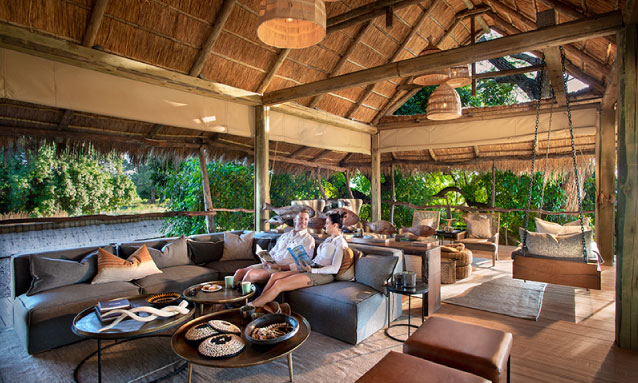 African Bush Camps (ABC) has taken significant steps to safeguard health at each of its 15 luxury tented bush camps and lodges across Botswana, Zimbabwe and Zambia. This includes instituting hygiene and preventative measures based on World Health Organization guidelines, country-specific requirements and its own initiatives to limit the transmission of COVID-19.
While all ABC destinations are currently closed, the company has continued to employ all its personnel at reduced hours and on a rotating schedule. The hygiene and preventative measures the company has instituted will remain in place as the properties begin welcoming guests back. 

Key to the company's efforts is the appointment of a trained health liaison officer at each camp who will be responsible for the implementation of all COVID-19 procedures; these include twice-daily temperature checks for all staff and guests. Anyone found with an unduly high reading will be asked to be isolated on-site while they await guidance from their camp's health liaison officer.
Among many implementations, all staff have been retrained in correct sanitisation and personal hygiene procedures; hand sanitiser and sanitary wipes have been placed throughout camps for the guests' convenience, and staff will no longer welcome guests with a handshake, but with a traditional song and a smile. Moving forward, departing guests will be required to vacate their rooms by 8 a.m. to allow time for deep cleaning and disinfection prior to the next arrival at 4 p.m. Each room will have a dedicated housekeeper to reduce staff movement in rooms.
Hosts and guides will wear face masks when interacting with guests, unless social distancing can be assured. Open-air activities are considered relatively safe, yet, as a preventative step, ABC will place limits of a maximum of six guests per game drive vehicle and six guests per guided walk, unless all guests are travelling together as a group. There will also be a limit of two guests per canoe.
Good to know: African Bush Camps is offering a 45% discount for travel from January through March 2021. Camps included in the special:
Somalisa
Somalisa Acacia
Somalisa Expeditions
Bumi Hills
Khwai Bush Camp
Khwai Leadwood
Linyanti Bush Camp
Linyanti Ebony
Camps excluded from this special:
Nyamatusi
Nyamatusi Mahogany
Kanga Camp
Zambezi Expeditions
Thorntree River Lodge
Linyanti Expeditions
Source: https://www.luxurytraveladvisor.com/hotels/african-bush-camps-unveil-safety-protocols-deal-for-2021-travel