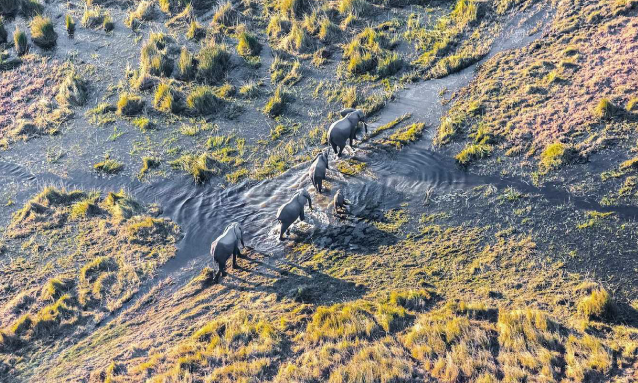 Botswana tops the list of countries that are doing the most to protect wildlife. It has the highest conservation land ratios in Africa and more than 25% of its land area is reserved for parks and other reserves.
Namibia ranks second in the list. The country is so serious about wildlife conservation it's the first nation in Africa to include laws that work towards protecting the environment in its constitution.
Tanzania is dedicated to protecting their animals in the wild so much so that a third of this vast nation is protected.
Some countries simply get it right. They understand that we don't own the world we live in and we are sharing the planet with other occupants. They know that wildlife conservation isn't just an ethical discourse but a necessary step to ensuring the survival of human beings. They are aware that our actions can endanger other species and push them to extinction. The latter will alter the ecosystem's balance, thereby affecting our food sources, our habitat, and in the end, the survival of humankind.
A study by Oxford University's Wildlife Conservation Research Unit in partnership with Panthera found that many affluent countries aren't doing a lot to preserve wildlife. Among the 152 investigated, those that ranked the highest are nations from relatively lesser developed nations with a few developed countries like Norway and Canada included in the top 10.
Why Botswana is ranked number one in wildlife conservation
According to Botswana's Wildlife Conservation group, the country has the highest conservation land ratios in Africa. More than 25% of its land area is reserved for parks and other reserves to safeguard the country's natural heritage and protect its wildlife. As much as Bostwana relies heavily on wildlife tourism it does so sustainably by limiting visitors they welcome. Its efforts to save wildlife have proven successful in recent years. With its four ecosystems, Botswana's infamous Chobe National Park has the most abundant wildlife concentration in Africa.
Which Countries Are The Best In Wildlife Conservation?
The countries with the highest scores on the Megafauna Conservation Index

1. Botswana
2. Namibia
3. Tanzania
4. Bhutan
5. Zimbabwe
6. Norway
7. Central African Republic
8. Canada
If you are interested in knowing which countries are doing their part to protect wildlife, please follow the link below for the complete article. It looks at the top 10 countries that are contributing the most towards wildlife preservation among any other regions in the world based on the scores on the Megafauna Conservation Index. 
Complete article: https://www.worldatlas.com/articles/which-countries-are-the-best-in-wildlife-conservation.html?fbclid=IwAR1Jt3584ma7K4RLKGJae-9QAY50D_W9t1K_JbES9BgaBNxvX03IB2we88A