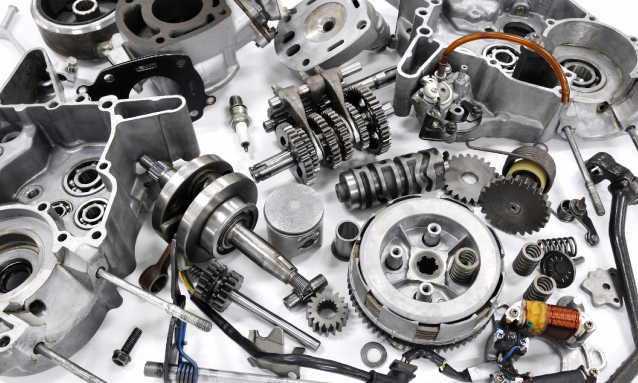 There is a strong demand for automotive vehicles, therefore domestic and foreign original equipment manufacturers (OEM) are planning to expand their production bases in Botswana. The government of Botswana also prioritises the automotive sector as a key revenue generator and is encouraging the flow of Foreign Direct Investments (FDIs) within the automotive industry. As one of the foremost affluent economies in Southern Africa with a strong growth outlook, Botswana is home to a growing automotive market.
Scope of Botswana's automotive sector
One of Botswana's strongest value propositions is its location. It is both in close proximity of the largest automotive market in Africa, as well as the largest automotive manufacturer and exporter in Africa − both being South Africa. Botswana has a delivery time advantage over major competitors in Asia, Europe and North America. In this regard, Botswana has a proven track record in supplying the South African components market, increasing its component exports tenfold in the past 20 years.
Furthermore, unlike some of its peers in the region, labour-employer relations are harmonious. This is a key advantage for the component manufacturing industry, as it allows the timely and uninterrupted supply of parts to major automotive manufacturing plants in South Africa. Due to Botswana's South African Customs Union (SACU) membership, its exporters enjoy duty-free access to the South African market. Investors in the manufacturing sector also enjoy one of the most competitive manufacturing tax regimes in the region.
The government's prioritisation of other sectors including leather, mining, tourism and logistics will lead to the development of synergies between these sectors and the automotive and components industry. This may be very beneficial as input and transport costs are expected to be lowered in the short to medium term. The government of Botswana also prioritises the automotive segment as a key revenue generator and is encouraging the flow of FDIs within the automotive industry.
Recent success story
The expansion of Botswana's ignition wiring set output and exports is testimony to the country's increasing competitiveness and success in the component manufacturing sector. In 2008, South Africa's ignition wiring set imports were dominated by Thailand, the US, Romania, the Philippines and Germany. In 2009, Botswana started to supply the South African market with ignition wiring sets and now controls half of South Africa's ignition wiring set import market.
Opportunities in Botswana's automotive sector
While Botswana acknowledges its relatively limited market size, future demand in the SADC region, in particular, presents multiple opportunities for investors seeking to tap into the automotive and component sector in the region.
Key opportunities include:
The supply of parts and components to South Africa's automotive sector
The supply of replacement parts for vehicles of large-scale projects (e.g. coal, agricultural projects)
The expansion of existing component manufacturing industries (e.g. batteries, ignition wiring sets)
R&D services for the automotive sector (e.g. extreme weather & terrain testing)
The diversification of after-sales services for private & commercial vehicles
The development of vehicle maintenance service offering for cross-border/regional vehicles
The establishment of skills development/training facilities for auto mechanics and technicians
The sector's most promising opportunity is the supply of inputs to the automotive sector in neighbouring South Africa, Africa's largest vehicle market and manufacturer. South Africa's automotive manufacturers produced close to 550,000 vehicles in 2013 and were expected to increase production to 1.2 million units by 2020, providing regional suppliers with ample opportunities to supply components and parts. *Naturally, with the ongoing COVID-19 pandemic, it's doubtful this figure will remain accurate.
Robust investment incentives
Botswana offers many incentives for investors, including:
No foreign exchange controls; remittance and full repatriation of profits and dividends
No restrictions on business ownership
Duty-free import of machinery and equipment for manufacturing purposes
Customs duty exemption on raw materials for goods going outside of SACU
A liberal tax regime: 22% corporate and 25% personal tax, with 15% corporate tax for manufacturing and IFSC-registered companies (lowest taxes in the SADC region)
Negotiable tax holiday (up to 10 years maximum)
Deductible training rebate of 200%
Beyond incentives and as one of the most business-friendly and stable countries in the region, Botswana provides investors with a conducive and welcoming operating environment. A high degree of safety and security, as well as a strong focus on the rule of law, gives Botswana the edge over its regional peers.
Looking to invest? How the BITC can help you
The Botswana Investment and Trade Centre (BITC) is an integrated Investment and Trade Promotion Authority with an encompassing mandate of investment promotion and attraction; export promotion and development including management of the National Brand.
The organisation plays a critical role of driving Botswana's economic growth through the attraction of FDI, domestic investment, facilitation of expansions and further spearheads the growth of exports by promoting locally manufactured goods to regional and international markets. Of great importance within the role of the BITC is building and maintaining a positive and impressive image of Botswana locally and internationally. Through this encompassing mandate, BITC is committed to assist you through a one-stop-shop with the following services to ensure your ease of setting up and doing business in Botswana:
Company and business registration
Trade and business license applications
Entry visas, work and residence permits
Work permit exemptions
Connection of utilities e.g. power, telecommunications and water
Income tax and VAT registration
Access to industrial and commercial land
Facilitation of construction permits
Allocation of BITC factory space (subject to availability)
Environmental Impact Assessment (EIA) compliance
Provision of information on the Botswana business climate, regulatory regime and investment opportunities
Opening a bank account
To find out more:
Investment Promotion Business Unit
Telephone: +267 3633 301 Email: enquiries@bitc.co.bw
www.gobotswana.com
References: https://www.gobotswana.com/sites/default/files/bitc_fact_sheet_automotive_final.pdf / https://crescendoworld.tumblr.com/post/622689583667249152/botswana-a-favorable-location-for