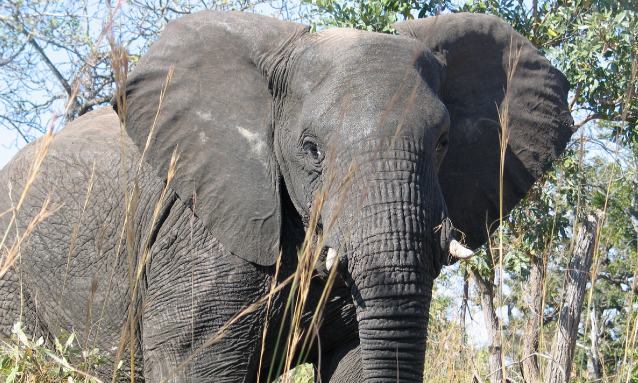 The number of elephants mysteriously found dead in the Okavango Panhandle has risen to 48, up from the 36 counted yesterday. Out of that number, 14 carcasses were discovered 40 kilometres from Seronga catchment villages, the epicentre of all discoveries so far. Botswana Safari News today quoted Regional wildlife Coordinator, Dimakatso Ntshebe saying the deaths are caused by an unknown pathogen.
"It's doubtful the elephants have been poisoned. Because if it's poisoning it would affect other species in the area, not just elephants. 

The poison would kill scavengers like jackals and others which are feeding on carcasses. However, we are not ruling anything out until the results are in," he said.
Pending the tests results expected sometime this week, there are suspicions of poisoning or anthrax. As the search for more carcasses continues, the DWNP has reiterated its plea to the public not to eat the meat as it could potentially pose a health hazard.
This is a developing story.
Reference: Botswana Safari News via Facebook