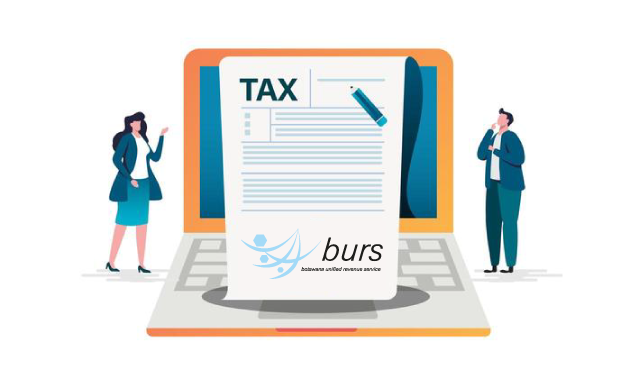 As Botswana seeks measures to increase revenue collection without increasing tax rates, a new online collection system dubbed Lekgetho Live Tax Management System was scheduled to go live this week. Botswana Unified Revenue Services (BURS) spokesperson, Mable Bolele Thursday said the system will replace the current Integrated Tax Management System.
Commenting on the development, tax expert at Aupracon Tax Specialist, Jonathan Hore said the new system is expected to be more accurate, where the current one has had various errors on PAYE and other withholding tax accounts. Botswana's efficiency in the collection of tax is set to help support the local economy amid the COVID-19 pandemic.
The Daily News reported last month that (BURS) would introduce the new tax management and revenue collection system with effect from April 1. The publication said this was revealed by BURS official, Klass Mbulawa in Serowe on March 16 during a one-day workshop for business people. According to the publication, Mbulawa said the new system would use Tax Identification Numbers (TINs) across all tax types, unlike the current one that required each tax to have its own TIN.
For companies, the Company and Intellectual Property Authority (CIPA) number would be adopted as TIN while for individuals, the TIN will be the letter 'I' followed by Omang ID number. Non-citizens, NGOs, parastatals, partnerships, trusts, government departments and legal persons will be issued with system generated TINs, the paper quoted Mbulawa as saying. He is also quoted saying VAT-registered taxpayers would be issued with new VAT numbers.
All payments will be validated on the BURS database and those rejected will be returned to originating banks, said Mbulawa. BURS, he said, would only accept the manual submission of schedules for less than 10 payees/employees and strictly online submissions for more than 10 payees/employees. Mbulawa said the system would allocate payments according to rule, tax, interest and penalty.
There was no tax code for late interest and late filing penalty because the payment allocation rule would be strictly applied. He said there was no self-assessment and assessed tax codes for Corporate Income Tax while other withholding taxes had been given a tax to distinguish them.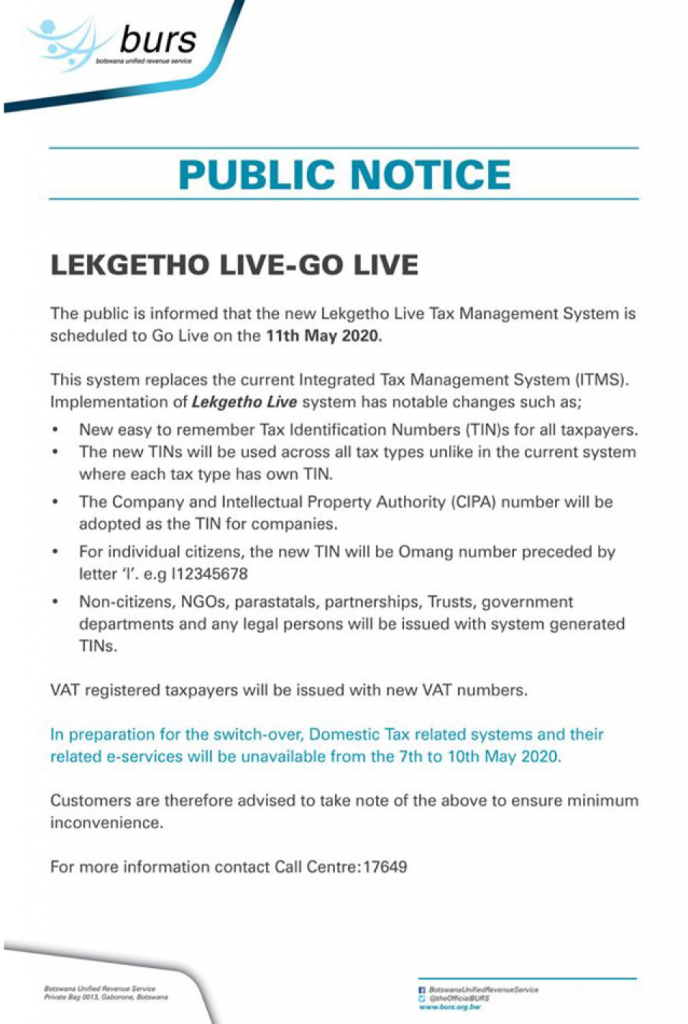 YourBotswana has been on the website and nothing seems to have changed, the interface appears the same. We'll report any further developments as they emerge.
Source: xinhuanet.com / BOPA