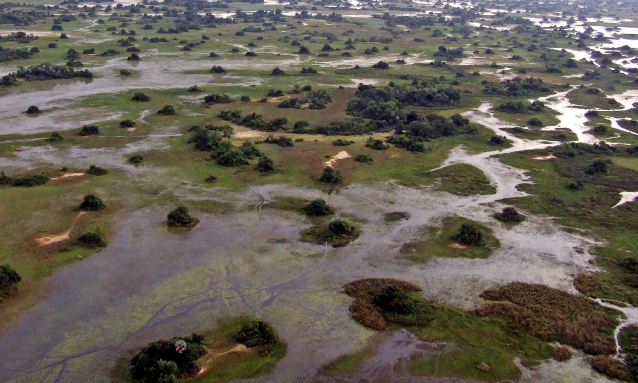 Chobe MP, Mr Machana Shamukuni is expected to visit Satau this weekend to assess the water situation in the Chobe River, which is threatening to submerge the village. The MP, who is also Assistant Minister of Tertiary Education, is expected will likely be accompanied by the chairperson of Chobe District Council, Amos Mabuku and other district leaders.
The tiny village is partially surrounded by water from the flowing Chobe River, with the eastern part of the village the most at risk of being flooded. The temporary airstrip constructed recently to spray locust from the air is reportedly submerged.
The gravel road between Kachikau and Satau is also covered by water, while the flood has broken through and damaged some culverts along the way. Travelling by car to fields and cattle posts in the area is not advised. Livestock in the village has been forced into tiny pieces of dry  grazing land. Crops, which were only just starting to mature, are at risk of complete ruin as they are completed covered by water. Some farmers have been forced to flee their fields to escape to safety.
Meantime, Assistant Commissioner of Police, Dipheko Motube has also cautioned people living around the Okavango Delta to be vigilant as the delta is flooding. He noted that Jao Flats Island could also become submerged. Assistant Commissioner Motube said with the coming of floods, the community should keep their wits about them and keep an eye out for marauding animals.
Reference: BOPA