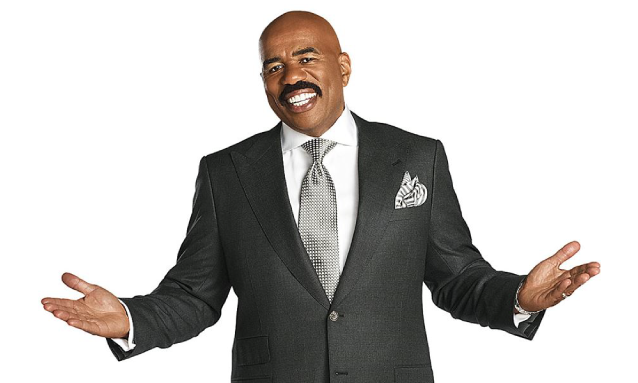 Renowned US tv personality, comedian and philanthropist, Steve Harvey and wife, Majorie, have donated five tonnes worth of personal protective equipment (PPE) to help the country's fight against the COVID-19 pandemic.
The consignment, which consists of surgical masks, gowns, gloves and goggles, was expected to arrive in Botswana today. The haul is to be used by frontline health workers involved in the battle against the pandemic.
The Harveys addressed journalists in a live televised briefing through Skype from their home in Atlanta, United States of America, Monday afternoon. They said they felt duty-bound as friends of Botswana to assist the country. After seeking advice from Botswana's health professionals within the COVID-19 Task, the power couple decide to purchase the PPE materials.
"I spoke to the doctors on the phone when I first called in to find out how Botswana was handling everything. The Botswana task force was clear of what the situation is like and what is required. That helped my wife and I make our decision," Harvey said.
Ms Harvey said while the COVID-19 pandemic afflicted the entire world, taking people's lives and destroying economies, it was also bringing the best out of humanity. The Harveys said having established a 'special bond' with Botswana to a point of becoming interested in purchasing real estate in the country had informed their decision to support the nation in its time of need.
Steve and Marjorie have struck a warm friendship with Botswana and its people, earning himself the Setswana moniker "Mothusi". Through this donation, he has well and truly lived up to his Setswana name, which translates to "helper' in English.
---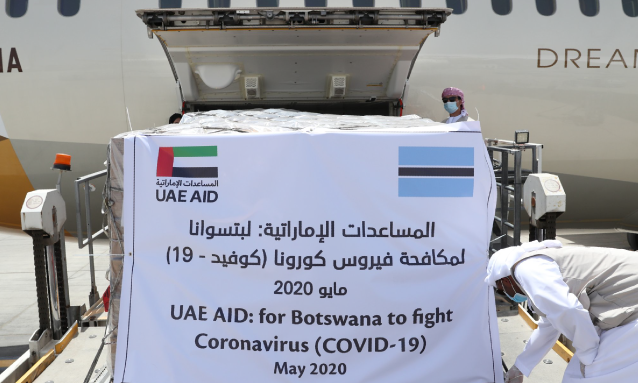 UAE sends Botswana 5-tons of medical supplies
Meantime, the UAE has also sent an aid plane containing 5 tons of medical supplies to Botswana to support it in its fight against the spread of COVID-19.
His Excellency, Mohsheid Saeed Al Hamili, the country's ambassador to the Republic of South Africa, a non-resident ambassador to the Republic of Botswana said;
"The provision of aid today confirms the continued participation of the UAE effectively in international efforts to combat Covid-19 and comes within the framework of strengthening the medical capabilities of a large number of friendly countries such as Botswana.
Additionally, he said the aid sent to Botswana will enhance the capabilities of health care workers in Botswana and enable them to perform their tasks in limiting the spread of the virus.
The UAE has provided more than 353 tons of aid to over 35 countries, benefitting an estimated 353,000 medical professionals.
References: BOPA, uae-voice.net