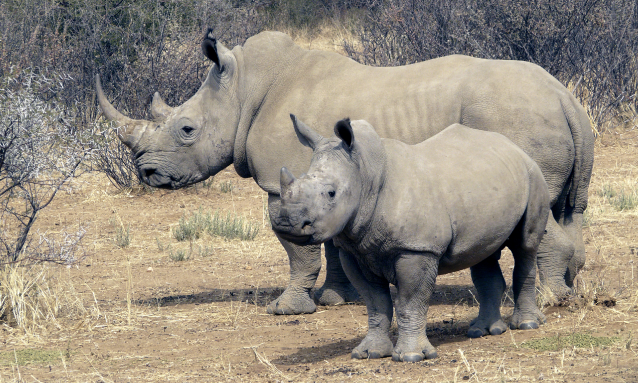 The Ministry of Environment, Natural Resources Conservation and Tourism has given an update on rhino poaching in northern Botswana since the last cases reported in mid-March 2020.
The Ministry says since the COVID-19 lockdown began, no new cases of rhino poaching have been reported. It attributes the decline to the reinforcement of anti-poaching surveillance and monitoring measures being carried out in rhino areas. Thanks to the proactive measures, over the last month, six poachers were killed in various incidents.
The Ministry said it recognises that poachers may use the lockdown and the lack of tourist movement in remote areas to their advantage and carry out illegal activities. To that end, anti-poaching personnel remain on active duty in all wildlife-rich areas to counter poaching at this time and will continue to exercise a zero-tolerance approach to any criminal activities, the Ministry said.
It further urged the public to continue assisting the government in its anti-poaching campaign by continuing to report any suspicious activity to the nearest wildlife office or police station.
Reference: BOPA