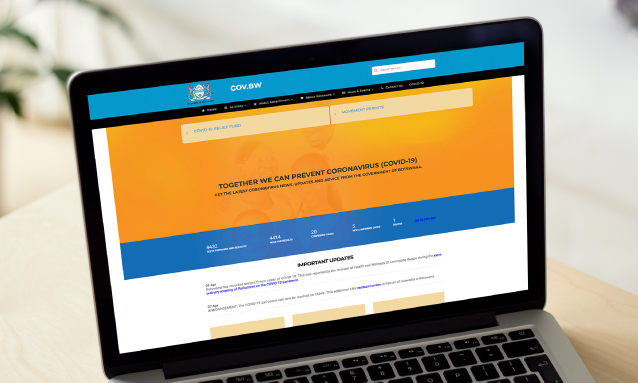 The Botswana Institute for Technology Research and Innovation (BITRI) in collaboration with the National Emergency Operation Centre (NEOC) and COVID-19 Presidential Task Force, has completed the development of an ePermit platform to control people's movement during the State of Public Emergency. Individuals, as well as organisations, can now apply for the permits online.
The platform, which can be accessed through the now revamped Government Portal (www.gov.bw) has been handed over to the COVID-19 Presidential Task Force and NEOC for implementation. This is in line with BITRI's mandate to provide technology solutions to address the needs of Batswana.
---
YourBotswana view
BITRI and all those who worked on getting this facility up, especially in the time they did it deserve to be applauded. This is particularly given the fact that most processes in Botswana are more often than not bogged down in red tape and poor to non-implementation.
That being said, the form is very pedestrian, easy to use BUT glitchy. When I tried to use it last week, I soon found Tlokweng, where I live, wasn't even listed. A friend who also lives in Tlokweng told me she also observed that but was able to get one under Village. There also seems to be inconsistencies in how long it takes to hear back. Some people have had theirs approved within a few hours, while others have had to wait days with no response. You have no way of knowing whether or not you've successfully submitted it because there's no acknowledgement.
While you're trying to get your application approved, a chat BOT churns out generic COVID-19 guidelines. So, I decided to try it out and was sorely disappointed. None of the questions I asked was answered. Instead, the BOT just kept throwing random COVID-19-related messages at me. When I was done, it said someone would be in touch shortly. Alas! five days later and I'm still waiting. Some people appear to get a response pretty much straight away while many more have said like me, they have yet to get a response.
Reference: BOPA