Botswana opposition gives 6-months State of Emergency the green light

The leaders of Botswana's various opposition parties say given the urgent need to fight the COVID-19 pandemic, it's reasonable to extend from 21 days to six months the current State of Emergency.
The leaders agreed to the extension following a meeting with President Dr Mokgweetsi Masisi and Vice President, Slumber Tsogwane, who were representing the governing Botswana Democratic Party as well as Cabinet Ministers and the country's health experts.
Francistown South Member of Parliament, Wynter Mmolotsi, also the Alliance for Progressives Vice President, told a press briefing at the end of yesterday's closed-door meeting that he was convinced of the merits of the move.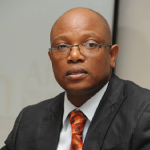 "I came into the meeting apprehensive about the need for the State of Emergency because you do not always trust the motives of other politicians. But after the explanations from the experts, I became convinced. We had a comprehensive briefing and we were assured that our concerns about protecting the livelihoods of ordinary Batswana in low-income households would be addressed," Mmolotsi said.
When briefing leaders of the opposition, President Dr Mokgweetsi Masisi had earlier said the severity of the challenge posed by COVID-19 required concerted efforts over a sustained period and the current 21-day State of Emergency might not be sufficient to do so.
"Given our limitations, we have taken the position that our ultimate line of defence is our capacity to prevent. We have up to 150 ICU beds nationally, whereas we could potentially need up to 2 000 if the virus escalates rapidly," said Dr Masisi.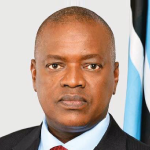 Last week, President Masisi announced a 21-day State of Emergency and a 28-day extreme social distancing measure. According to the Constitution, the President is limited to calling for a 21-day State of Emergency and needs parliamentary approval to impose an extension. Dr Masisi said the Director of Public Health had the authority to call for a lockdown under these circumstances, but his powers were limited in scope since he could not mobilise the army, police and other elements of the apparatus of the state to ensure compliance.
"After excruciating debates in cabinet, we finally settled on a State of Emergency to address the shortcomings of relying solely on the Public Health Act," Dr Masisi said.
---
285 to leave quarantine today
Meantime, Francistown District Commissioner, Chabongwa Matseka says of the 489 people who have been in a 14-day mandatory quarantine across 19 facilities in and around Francistown, 285 will be released today.
Matseka, who chairs the district COVID-19 committee, said in an interview with BOPA that the 285 had tested negative for COVID-19, hence their release.
Reference: BOPA