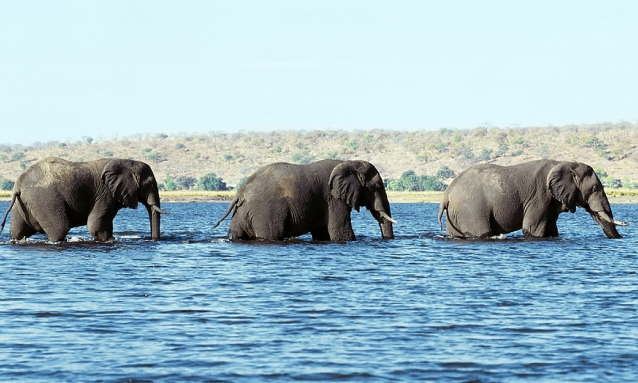 With the whole world, including Botswana currently grappling with the Coronavirus pandemic, it's easy to overlook good news. This week, social media platforms were abuzz with news of the Okavango Delta's 2020 floods.
After the poor showing of the past five years, the nation is rejoicing at the promise of the best flood we've seen for a while. Angola, from where the Okavango Delta receives its water, has reportedly enjoyed a huge amount of rain in recent months. This has resulted in the water levels in the Okavango River rapidly rising, with a lot more still expected to come.
This year's flood levels are at their highest at this time of year compared to the past 5 years, the flood table provided by Hydrology Namibia has shown. These measurements are taken at their measuring station at Rundu just before the Okavango River flows into Botswana. The Okavango needs high floods this year to compensate for last year's terribly low floods.

On the 17th Feb 2020, the water level sat at 6.60m in Rundu, a great improvement from last year's 4.96m. The average per year is 5.38m.
This time last year, the drying up of the Okavango Delta became a topical issue among Ngamiland communities as well as tour operators. In the absence of good rains, the water levels fell to an all-time low. There was hope the situation would recover around July with the inflow from Mohembo River, where the river enters Botswana from Angola. People pinned their hopes on the fact the Mohembo floods generally occur between mid-March and mid- May, just after the local summer rains in the delta region, and the delta is at its fullest in July/August. But that was not to be, with Botswana rivers ending the year on one of the driest spells the country has ever experienced. Inevitably, countless animals such as hippos, crocodiles and cattle perished amidst dwindling water and food shortages.
The delta is one of the most popular holiday destinations for visitors to the country, while some rural communities depend on it for survival. So while the country is currently under lockdown and not receiving any new visitors, there's at least hope that once the fog clears, there'll be something of the stunning Okavango Delta for the friends of Botswana who can afford to travel to look forward.
Reference: BOPA