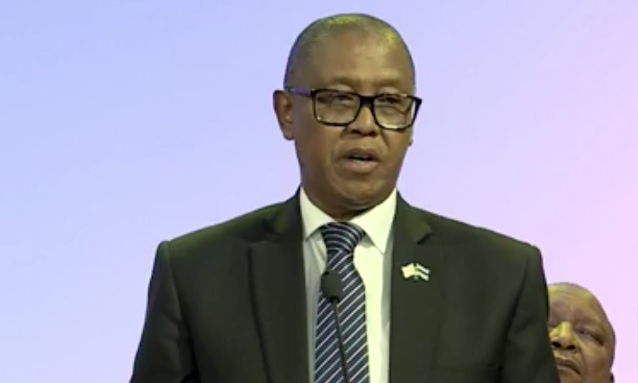 The government will introduce a wage subsidy to help companies in the retention of employees during the extreme isolation period, which commenced on Thursday, April 2, the Minister of Finance and Economic Development, Dr Thapelo Matsheka has said.
Briefing the media on the eve of the lockdown, Dr Matsheka said the first component of the COVID-19 Relief Fund, already capitalised to the tune of P2 billion by the government, would be to finance the wage subsidy. Half of the sum would be reserved for basic employee salaries for the affected companies, ranging between P1 000 and P2 500 per month for three months with the possibility of extension, he explained.
He noted some companies would opt to lay off employees while others would pay employees either 100% or a portion of their wages. The minister said companies would be able to apply for assistance and demonstrate they had been affected by the pandemic. Dr Matsheka also revealed that the government had set aside P1 billion for a loan guarantee scheme, 80% bonded by the state and 20% by commercial banks to assist tax compliant businesses.
"You are tax compliant if you are not eligible to pay tax but you are more tax compliant if you pay tax," said Dr Matsheka.
He said the guarantee cover was for 24 months for a maximum loan size of P25 million per borrower. Other measures include tax concessions worth P1 billion, deferment of taxes currently due to March 2021, the reduction of VAT refund periods and waiving of the training levy for six months. Dr Matsheka said the government had set aside P200 million to purchase grain reserves, P35 million to augment water supply, P200 million for emergency medical costs and P40 million for counselling services.
Dr Matsheka said Bank of Botswana would review the bank rate and also look at the minimum reserve ratio to ensure enough money was being pushed into circulation to assist communities. For commercial banks, the minister said a three-months moratorium on loan payments would be introduced with banks encouraged to restructure loan payments to extend the payment period. Minister Matsheka stressed the pandemic would have a profound impact on the structure of the economy, which was currently dependent on diamond exports, tourism and income generated through the SACU membership.
"With national partners we are hopeful to accumulate the necessary resources," said Dr Matsheka.
Given the limited resources, Dr Matsheka said the national economic response focused on supporting and sustaining livelihoods to mitigate the impact of the virus during the state of emergency. He said businesses needed to be sustained to try to mitigate the direct impact on workers. However, Dr Matsheka said businesses must look at how they to continue sustaining their employees in the absence of their normal activity.
Reference: BOPA