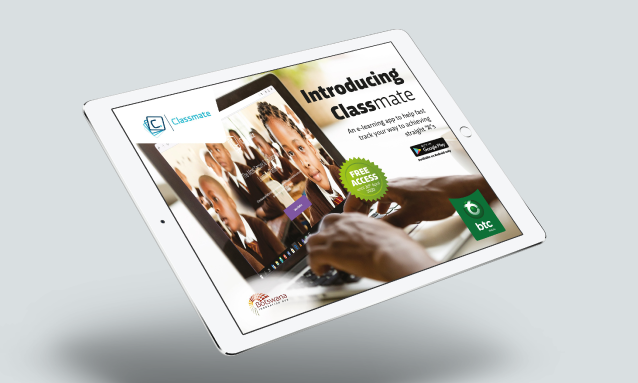 Botswana Telecommunications Corporation Limited (BTCL) is set to offer free access to its inclusive e-learning platform, Classmate Online Solution until the end of April. A press release from BTCL says that the platform will assist students with their coursework during the indefinite school closure.
The online solution, launched in partnership with Botswana Innovation Hub (BIH) and Classmate, contains Botswana General Certificate of Secondary Education (BGCSE) content including all subject syllabuses, past examination papers, education quizzes, e-library books and video tutorials, among other educational materials.
BTCL Managing Director, Anthony Masunga says the company is alive to some of the challenges in the education sector hence, the innovative platform is designed to better manage student educational outcomes and improve academic results in line with Thuto-Net, a critical component of the Botswana government's policy on the promotion of e-learning.
"Thuto-Net is an effort by the government to ensure that the education sector provides adequate opportunities for all learners to develop the necessary skills and to fully benefit from Information Communication Technology (ICT) to become active participants in the global knowledge economy, among others," he said.
He also said inclusive digital platform for students and educators would help them access educational content, enhance interaction and promote collaborative learning to better manage student educational outcomes as Botswana transitions to a knowledge-based economy. The Classmate Online Solution was developed by a young Motswana innovator, Thuso Othusitse through the support of the Botswana Innovation Hub. Othusitse said the platform is convenient as it learners and educators can access content whether they are at home or on the move as long as they have access to the internet.
The BTC and BIH collaborative effort brings to life a Memorandum of understanding through which the two parties have agreed to work together to undertake and explore mutually beneficial prospects that the country can also benefit from.
To access the platform, please follow visit www.classmate.co.bw, click register, complete the form and submit.
Reference: BOPA