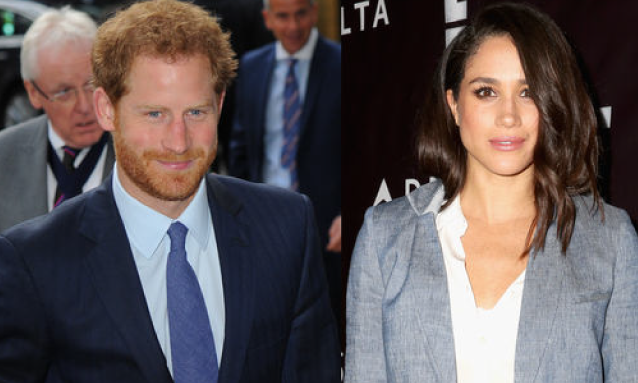 Meghan Markle has reportedly opened up about how she and Prince Harry prefer to spend their time when visiting different parts of Africa. The Duke and Duchess of Sussex returned to Botswana in August 2017 to celebrate Meghan's 36th birthday, over a year since they first visited the country when they were believed to have begun dating.
The country holds a special place in the Duke's heart, it is where he sourced one of the diamonds for his now wife's engagement ring which was placed on a gold band with two diamonds from his mother Princess Diana's personal collection.
Last April, the couple shared photos from their 2017 trip on their Instagram account, revealing for the first time to their fans that during their trip they assisted the wildlife conservation organisation Elephants Without Borders in equipping a bull elephant with a satellite collar.
As president of @africanparksnetwork, The Duke of Sussex continues to advocate for the communities and wildlife that coexist in some of the most vulnerable environments around the world. Be it human-wildlife conflict or natural disasters, these communities (park rangers, school children, families) are on the frontline of conservation and we must do more to help them as we also work to safeguard the animals and landscapes that are in critical danger.
Prince Harry's long time commitment to this cause as well as a glimpse into the work he and The Duchess of Sussex did in 2017. Their Royal Highnesses travelled to Botswana to assist Dr. Mike Chase of Elephants Without Borders in equipping a bull elephant with a satellite collar. Approximately 100 elephants are poached/killed every day for their ivory tusks. Using satellite technology allows conservationists to track their critical migratory patterns and to protect them and the local communities from human-wildlife conflict.
On Monday, March 9, the Duchess met with 22 students who have received scholarships from the Association of Commonwealth Universities (ACU) at Buckingham Palace, marking one of her final solo engagements as a royal before she and Harry step down as 'senior members' of the royal family on March 31. According to Harper's Bazaar, Meghan spoke to a female PhD student from Kenya about the topic of sustainable travel.
Earlier this week The Duchess of Sussex, in her role as Patron of the Association of Commonwealth Universities (ACU), met with the bright minds from across the Commonwealth to hear about their commitment to tackling the global challenges we all face. The Duchess spoke with Scholars studying and researching important areas surrounding; cleaning up plastic pollution in our oceans, helping to build more sustainable cities, improving health outcomes for citizens, and supporting decent work and economic growth.
Paving the way as the next generation of leaders, these inspirational scholars, are spread far across the Commonwealth from Malawi to Malaysia, Ghana to Sri Lanka – all of whom will use the skills and knowledge they gain while studying in the UK to make a difference when they return to their home countries.
The Duchess, who also attended university with the support of a scholarship, is a strong advocate of accessible education for all. As the Royal Patron of The Association of Commonwealth Universities (@The_ACU_Official) since January 2019, The Duchess has met and engaged with students, academics, and staff from ACU member universities across the Commonwealth to learn more about the vital work they do to address global challenges.
As President and Vice President of The @Queens_Commonwealth_Trust, The Duke and Duchess thank all those who are working to give access to education for all.
'That's something my husband is incredibly passionate about,' she reportedly told the Sheffield Hallam University student. In September last year, Harry launched his sustainable travel initiative, Travalyst, which aims to improve conservation efforts, protect the environment and develop the economies of communities involved in tourism

'During our travels to Botswana and different parts of Africa, we've seen the link between tourism and how much money is going outside of the country instead of back to communities,' she said, per the publication. 'There has to be a symbiotic relationship.'
In order to integrate with the local people, the Duchess revealed that the couple prefers to camp together.
'When we go to Botswana, we grab a backpack and pitch a tent!' she said. 'It's not much, but that's how we like it!'
For the complete article: https://www.elle.com/uk/life-and-culture/culture/a31423105/meghan-markle-prince-harry-camping-botswana/