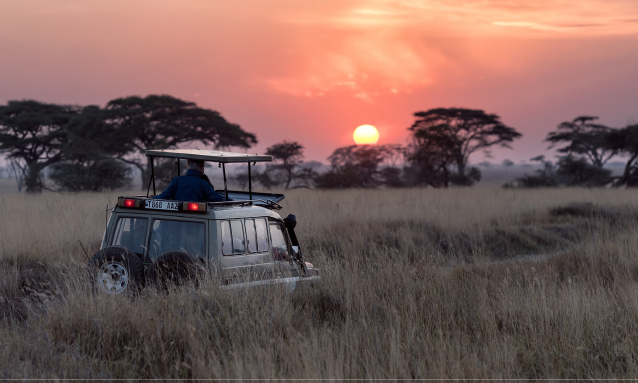 A mobile safari does exactly what it says on the tin – travelling through various wildlife habitats, staying for a few nights in each area before moving onto the next. Mobile safaris are generally kinder on the pocket than permanent camps and lodges in Botswana, which often leads to the misconception that they are inferior. The truth of the matter is, mobile safaris do offer a slew of unique advantages, which may well open up other options for many travellers.
Each campsite is a designated, secluded area of wilderness with neither facilities nor fences. Before your arrival and after your departure, there is no trace that anyone has stayed there, and the wildlife is free to wander through camp at any time.
Botswana mobile safaris are provided by over 60 members of the Hospitality and Tourism Association of Botswana (HATAB), whose role is to promote, encourage and police excellence in hospitality and tourism in Botswana.

Most of these are based in and around Maun and Kasane and within easy distance of the 36 official campsites, from the game-rich Moremi to the wild and remote open spaces of the Kalahari to the south.
Mobile safaris offer visitors a highly enjoyable and flexible way to see the truly extraordinary wildlife of Botswana and its often unique landscape. These safaris have to be regulated to ensure strict conservation practices are observed in Botswana's protected areas. Campsites are officially designated and mobile safaris operators cannot just pitch a tent wherever or whenever they please. Official HATAB-run sites are pre-booked months, even years, in advance. To ensure privacy and to preserve the fragile environment, campsites are reserved for just one operator at a time.
Equipment
Mobile safari tour operators may bring the required pieces of equipment to the site such as showers and toilets. But these must be removed at the end of the visit and the area returned to the condition in which it was found.
Because campsites are regulated in this way, mobile operators tend to select a few locations as part of an itinerary, staying perhaps three or four nights at each site before moving on to the next. Each site is used as a base for game drives and in much the same way as if guests were staying at a permanent camp or lodge.
HATAB-run sites are located in parks and reserves:
Chobe National Park
Riverfront (Ihala): 9 sites
Nogatshaa: 5 sites
Savuti: 4 sites
Zwei-Zwei: 5 sites
Moremi Game Reserve
Moremi East (Khwai): 5 sites
Moremi West (including Xakanaxa, Third Bridge, Mboma Island, Bodumatau and Xini Lagoon): 9 sites
Nxai Pan National Park: 4 sites
Nxai Pan: 3 sites
Baines Baobabs: 1 site
Central Kalahari Game Reserve
Deception Valley: 3 sites
Letiahau: 1 site
8 reasons you should give a mobile safari some serious thought:
1. From the very basic to luxurious
Like lodges, mobile safaris in Botswana cover the whole gamut of luxury options. At the most basic level, you will sleep on a bedroll (covered mattress) in a shared dome tent, which you will help to erect and take down, have shared ablutions and possibly assist in the cooking duties. At the other end of the spectrum, your large walk-in tent is likely to be adorned with Persian rugs, antique chests and a brass, double bed, while your en-suite bathroom is equipped with a flush toilet and running water. The mess tent will be furnished with more rugs, a sofa to lounge on during siesta and even a selection of imported single malt whiskies.
Most travellers will opt for somewhere between the two – a spacious, en-suite tent with twin beds, a bucket shower (filled with hot water on demand), a long-drop toilet and a basin supplied with warm water in the morning. Whatever your choice, the food, all of which is cooked over an open fire, will rival that of many lodges. Delicious loaves of bread and sumptuous cakes are even baked in a bush oven (essentially a modified tin box), in a marvel of culinary creativity that would make Jamie Oliver proud.
Camping in the bush may sound daunting to some, but this is more glamping than camping – dispel all thoughts of fighting with a tangle of tent poles and guy-ropes amid lashing rain, while surviving on a diet of tasteless packet-food. On most mobile operations, the staff will erect and dismantle both the guest tents and a mess tent (where you will meet for meals), prepare three-course dinners, and even do your laundry. All you have to do is sit back and relax.
Various mobile safari options broken down
Not all mobile safaris are the same. Depending on budget and preference, you have a range of options from the super-luxurious to back-to-basics, with some alternatives in between. The options differ based on cost and fall into four broad categories.
Luxury – This generally involves a support truck or 'go ahead' vehicle that sets up the tents and the site before you arrive in your game-viewing vehicle. Guests can expect to see a fire lit, welcoming drinks, uniformed staff and, probably, the aroma of freshly cooked food coming from the bush kitchen with the promise of an evening of fine dining ahead.
Comfortable – This is much more basic, with maybe a chair on which to sit and a glass of something as a welcome to the campsite. There may be a hurriedly prepared fire, but there would be no advance support vehicle and the camp would be erected on arrival after a day of game viewing.
Budget – There are even fewer refinements at budget level, but staff would still be on hand to cook food and erect the tents.
Participation – This is for those fit, active and willing to cook their food and erect their tents on arrival and then take down the tents before moving on to the next location. These participation safaris are especially popular with young people. Fans feel it gives them greater insight in terms of being at one with Africa and its wildlife
---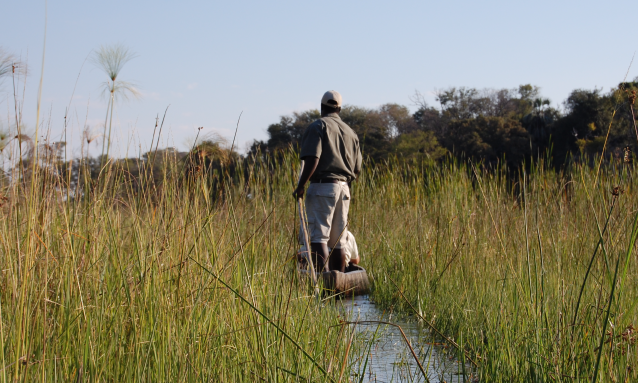 2. Flexible mobile safari activities
The nightly celestial spectacle has a hypnotic beauty, but as with any safari, the main action occurs during the day. Although activities are similar to those you'd experience at a traditional lodge – morning and afternoon wildlife drives, interspersed with the occasional mokoro (traditional dugout canoe) journey or boat cruise – the intimacy of the operation gives you more flexibility.
---
3. A truly bespoke experience
Normally, a mobile safari will involve just one wildlife-viewing vehicle, allowing you to stay out for as long as you like without having to worry about being late for meals. On a mobile, the camp timings revolve around you, not the other way around.
Having the same guide for the duration of the trip also allows the focus of the safari to be tailored to the group's specific interests, which can be adapted according to what you see. This avoids the possibility of listening to different guides repeat the same information or spending longer than desired at similar sightings at different lodges ­– often inevitable when sharing a vehicle with other lodge guests.
Mobile guides are justifiably known for being some of the best in the business – most learnt their ropes in permanent lodges before branching out to mobiles – and the extended time you spend together creates a special bond, causing many guests to return with the same guide in subsequent years.
---
4. Evenings, isolation and night skies
In the evening, watch amber flames lick hungrily at the charred logs of the campfire as the lilting chimes of minuscule reed-frogs and vociferous crickets float through the cool night air. If you listen closely, you might hear a zebra braying in the distance, an elephant's trumpet of displeasure or even a rasping, saw-like cough resonating from the inky darkness – the unforgettable call of a leopard patrolling its territory.
The sounds of the bush become more vivid when there is no barrier between you and the wildlife, particularly in the absence of any auditory distractions. Without the monotonous drone of a permanent camp's generator nor any of the background noise inherent in the operation of such lodges.

Often, a mobile will have just three staff – you will find yourself listening to sounds you never imagined existed. And when everything goes quiet, the silence is so intense, it feels almost oppressive.

The isolated campsites in Botswana's safari-friendly landscapes, whether in the Okavango Delta, the Central Kalahari Game Reserve or elsewhere, mean there is no light pollution either. Often the only light source for miles around is the warm glow of a dozen lanterns illuminating a handful of cosy khaki tents. Above these, myriad sparkling stars light up the coal-black sky like a bounty of diamonds discovered in one of the country's productive mines.
---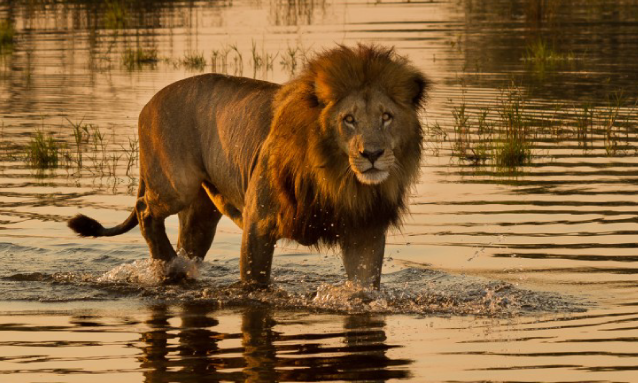 5. Nature enthusiasts will love mobile safari – not just for affordability
Those who are passionate about Africa, the wilderness and want more from the experience than to tick the big-five for bragging rights at dinner parties back home will love the mobile safari experience. While promoters of mobile safaris often focus on their affordability above all else, only a few educated travel agents and tour operators highlight their key benefit; the unique experience.
---
6. At one with nature
Sleeping in the wild with nothing but a piece of canvas between you and Africa's wildlife may not be for everyone, but it makes for a fully immersive experience for nature enthusiasts.
Increasing competition among Botswana's high-end safari operators has led to lodge rooms resembling palatial villas complete with plunge-pools, private butlers eye-watering price tags many of us can never afford.
But the cost is not the only drawback – in some lodges, it feels like you are being separated from the wilderness, almost akin to being cocooned in a plush boutique hotel with National Geographic on a jumbo screen. For an authentic safari, it is difficult to beat a mobile – the original form of this quintessentially African adventure.
---
7. Mobile safaris are environmentally-friendly
For eco-conscious travellers, one of the attractions of a mobile safari is your reduced carbon footprint. You travel between locations by vehicle instead of the small planes that are used to transfer between lodges, which also allows you to watch the subtle changes in scenery as you move from one ecosystem to another. In the camp itself, lanterns are often solar-powered, and you can charge your camera and phone with an inverter linked to your vehicle's battery. Some mobile operators also use a portable water filtration system to avoid waste from plastic water bottles.
For an even more environmentally friendly option in the Okavango Delta, you can opt for a mobile on horseback (where the camp is transported by mokoro) or a walking-and-canoe combination – both of which have a zero-carbon footprint..
---
8. Small groups = intimate, more personal experience
Being part of a small group of staff and guests allows you to be yourself and interact with others. Often in the lodges and camps, some of the more timid or reserved guests can be on their guard all the time, making it easy to be overlooked. This is as a result of the high turnover of both the camp staff and visitors; a new guide, new managers sitting dinner, new guests in camp and other factors that change the dynamic. A mobile safari allows you to truly unwind within the same group of people from start to finish.
---
Are mobile safaris for everyone?
Like any safari, there are aspects of a mobile that may not appeal to everyone. During the hotter months, there are no fans or refreshing swimming pools to cool you down during the day. There is also no wi-fi or phone network, so you are off the grid, which will appeal to some travellers.
The day you move from one camp to the next can be long, although it is amazing to watch the camp disintegrate during breakfast, only for it to reappear in time for sun-downers in a completely different location.
Mobiles mostly operate in national parks, so there may be more vehicles than in a private concession, but it will never feel crowded. If you are travelling with family or a group and want more privacy, you have the option of booking an entire mobile safari for an exclusive safari at a fraction of the exorbitant cost of hiring out an entire lodge.
Admittedly, the idea of wild animals roaming through camp can take some getting used to, but there is never any danger as long as you stay in your tent at night and follow the lead of of your guides as they only have your best interests and safety at heart.
Watching an elephant quench its thirst from your shower bucket while you are savouring lunch is an experience you are unlikely to forget or experience elsewhere.
References: this-is-botswana.com / hatab.bw / loelyplanet.com