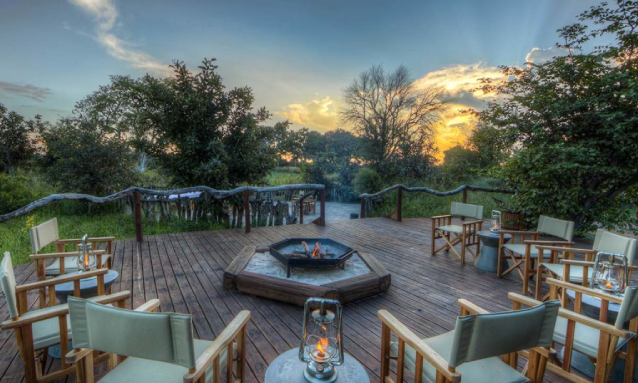 Nokanyana, or Little River in English, overlooks the confluence where the Khwai and Mababe Rivers meet, creating a beautiful environment to relax and watch the wildlife pass by.
Nokanyana is situated on the easternmost extreme of the Okavango's watery wilderness. This land of many rivers, as once described by David Livingstone, is today one of the most sought after destinations in Southern Africa and Africa. Nokanyana is 127 km from Maun, the gateway to the Okavango Delta. It is located close to the southern parts of Chobe National Park, Khwai, Moremi Game Reserve and Savute, making it an ideal place to stay when driving through Botswana.
Flight time from Maun to Khwai Airstrip is approximately 35 minutes; with a 45-minute drive into camp.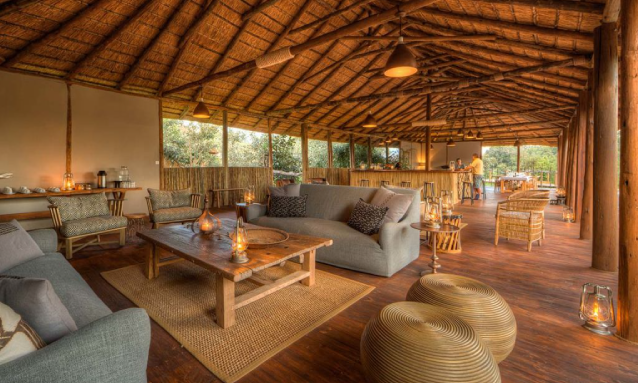 Accommodation
All the rooms are designed to allow for maximum views across the river and the bush with inside and outside showers.
With only ten rooms, Nokanyana has a very intimate and laid back feel. Perfect for relaxing with family and friends.
Seven luxurious tents and three family units are positioned on the banks of the Khwai River where an abundance of wildlife can be found. Rooms have been built to ensure that guests have a panoramic view of the bush around them. All have inside and outside showers, so you don't have to miss a thing! Days can be spent exploring the area, or simply relaxing and waiting for the wildlife to come by.
Family rooms
Three spacious family rooms make it the ideal place to introduce your young ones to the African bush.
Khwai River
Extending from the Okavango River, the Khwai River forms part of the northern border of the Moremi Game Reserve.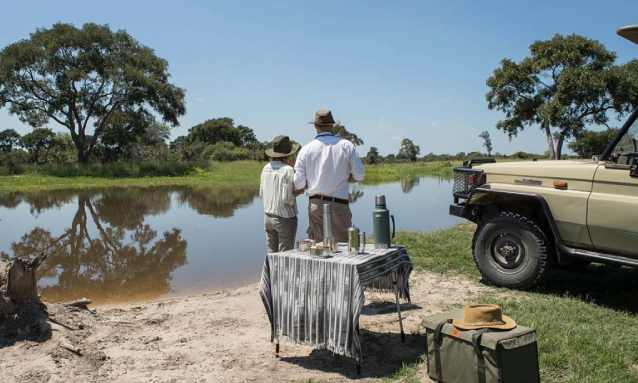 Drive or fly in
The perfect location for those on their way to the Moremi Game Reserve, Chobe National Park, Savute or Khwai.
Game viewing
Because of the Khwai's location on the edge of a world-class wetland and the start of the dry, birding is phenomenal including a section of the river called Raptor Alley.
You don't need to go far from Nokanyana to see some incredible wildlife, you don't have to leave at all.
Game drives in the Mababe Depression near Nokanyana are always eventful. The area is well-known for its abundant wildlife, as well as stunning scenery. Come and see for yourself.
The wildlife around the camp is amazing! You can find Lion, Leopard, African Wild Dog, and Sable – to name just a few.
Exciting news!
Owners, Roots and Journeys recently announced that Nokanyana is now open for guests following some renovations. Take advantage of their 6-day special, which includes Nokanyana and yet another one of their stunning offering, Mopiri Camp – the perfect combination of water-based experiences and one of Botswana's best wildlife safari areas. To learn more about Nokanyana and make enquiries, follow the link below.
Source: https://rootsandjourneys.com/nokanyana/