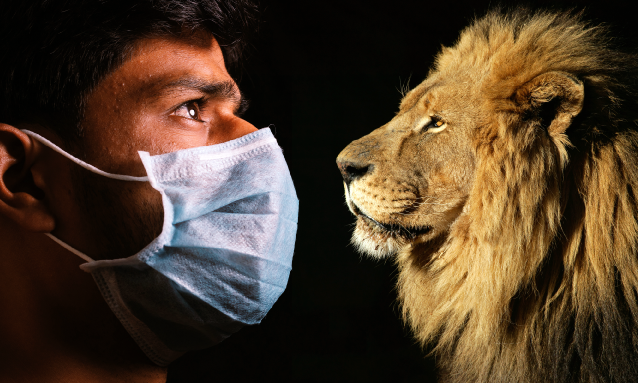 A recent survey of 361 safari tour operators has concluded that over 85% are experiencing a significant decline in bookings due to concerns over the coronavirus outbreak (COVID-19).
SafariBookings.com, an online marketplace for African safari tours, surveyed 361 safari tour operators to ascertain the impact that fears of the coronavirus are having on the safari industry. It revealed that 86% of operators have experienced a significant decline in bookings.
As one operator told SafariBookings.com;
"Compared to other years, I would say the effect is over 75% [decrease in bookings]. We usually have a lot of clients and bookings in January, February and March but this year it's totally different."
Over 23% of the operators have reported losing at least 75% of the business they normally receive in February and March.
Another operator commented,
"We are receiving a lot of cancellations, especially for April bookings. Enquiries are not coming in as has been the norm, especially for the peak season (July – Oct)."
Just 14% of the operators said it is business as usual. This is a heavy blow for the industry and the numerous wildlife reserves that rely on its revenue. Clients are asking questions about options to delay or cancel their safari trips, and any costs they may incur. 
"Our clients are now asking about cancellation policies that pertain to the bookings."
For the full survey report, including 91 quotes from individual operators, please visit: www.safaribookings.com/blog/coronavirus-outbreak 
About the survey
If the coronavirus crisis endures or worsens, SafariBookings.com plans to run a second survey at the beginning of April to see how the impact evolves. If you would like to be updated about this second survey, please let them know by emailing survey-update@safaribookings.com.
A total of 1,746 safari companies, most of them based in Africa, were invited to participate in the survey. The response rate was 20,7% (361 responses out of 1,746 invited companies). SafariBookings.com estimates that the 361 tour operators represent 10% of all tour operators in east and southern Africa. The full survey results include quotes from 91 safari tour operators.

The full survey results include a breakdown of the tour operators' responses to the following questions:

– Are you receiving less booking requests due to the coronavirus outbreak?
– Are you receiving fewer bookings due to the coronavirus outbreak?
-Are you experiencing an increase in cancellations due to the coronavirus outbreak?
– Do you receive questions from (potential) clients about the coronavirus risk?
About SafariBookings.com
SafariBookings is the largest online marketplace for African safari tours. Over 1,000 specialised safari operators from Africa and western countries offer their safari tours on the SafariBookings platform.
For more information about this press release or SafariBookings, please contact: 
Jan Beekwilder (Owner), SafariBookings.com 
Veemarktkade 8, Unit 6249, 5222 AE 's-Hertogenbosch
The Netherlands
Tel.: +31 73 70 70 929 (GMT/UTC+2) 
Email: survey-update@safaribookings.com (preferred)
Source: SafariBookings.com