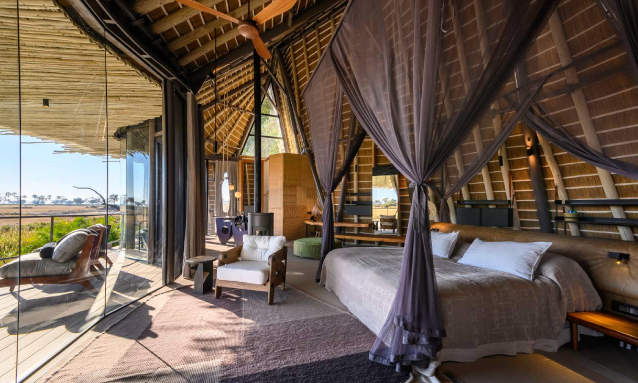 A great hotel offers more than merely a place to rest your head and stow your stuff between sightseeing excursions. A truly standout property can offer new insight into a beloved place; bring fresh energy to a been-there, done-that neighbourhood; even become a destination in its own right. That's why the Travel and Leisure team spends months obsessively tracking new openings and major overhauls, consulting its trusted network of travel pros and jet-setting writers, and traversing the globe in search of the most memorable, game-changing hotels of the year for our annual It List.
This year, the Travel and Leisure guide to the essential openings (and reopenings) of the past year took the team to 32 countries in pursuit of the unforgettable. Over the course of 2019, Travel and Leisure writers and editors have trekked to a remote West Texas escape that feels like a supersize Donald Judd sculpture, hooked trout at a fly-fishing retreat in remote Patagonia, and soaked in the spring-fed baths of a Taiwan resort until their fingers went pruny.
Travel and Leisure asserts on its website that this isn't merely a list of the most high-end resorts, nor is it a whos-who of major hotel chains, though you'll find both splurgy stays and familiar brands in the mix. Instead, they insist they've aimed to showcase the properties that are at the top of their game and adding something new to the conversation, whether they're century-old stalwarts fresh off a major reno or intimate family-run boutiques that hit the sweet spot between hotel hospitality and vacation-rental hominess.
Ahead, Travel and Leisure promises that you'll find a stay for every style and mood. There's a Loire Valley château, reborn as a chic grande dame for the modern era. A sleek beach retreat in Asbury Park challenges the notion that the Jersey Shore is merely a regional summer hang for the tri-state area, and in Queens, the converted TWA terminal has thrown down the gauntlet for airport hotels the world over. The team lists among its coveted holiday hot spots end-of-the-world escapes in Bolivia and Namibia, chic city hotels in Cape Town and the UAE, and wellness resorts that will suit both hardcore health nuts and the merely spa-curious. But what really caught YourBotswana's eye is that Wilderness Safaris' Jao Camp right here in Botswana made it onto the list.
Out of Africa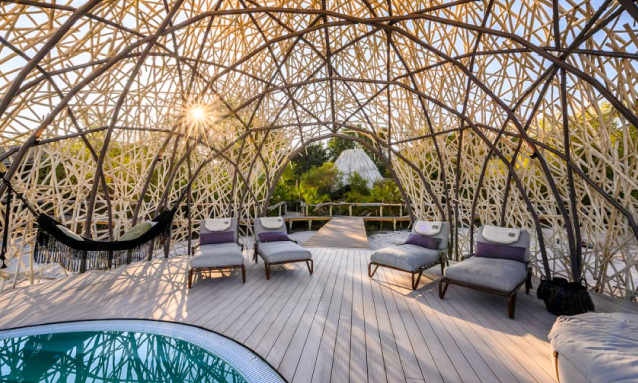 Jao Camp (Wilderness Safaris) – Okavango Delta, Botswana
In 2019, Wilderness Safaris' Jao Camp — in the 150,000-acre Jao Reserve, a private concession in northern Botswana's wildlife-rich Okavango Delta — went through its first rebuild since it opened in 1999. The result is light and modern, with two villas and five large, open-plan suites done in shades of amethyst, tan, charcoal, and grey-blue.
Heavy thatch has been switched out for low-maintenance, recycled-plastic strips that look like the real deal from afar, and swing chairs dangle from lofty rafters. A giraffe skeleton stands in the "knowledge centre," a gallery/museum hybrid. Between private game drives, mokoro (dugout canoe) excursions, helicopter flights, and sundowners in the bush, you can chill in your private plunge pool and watch impalas, elephants, and swooping woodland kingfishers.
For the complete article: https://www.travelandleisure.com/hotels-resorts/it-list-the-best-new-hotels