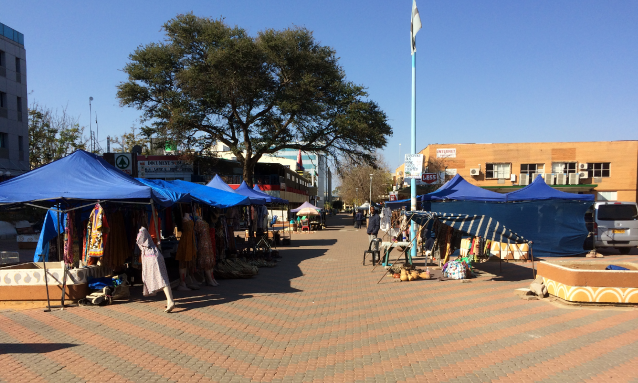 His Worship the Mayor of Gaborone, Father Maphongo says it is time Gaborone City Council (GCC) overhauled the Main Mall to give Gaborone city a strong cultural feel. The Mayor said that this week when delivering his keynote address during a special full council session.
Maphongo said one way to achieve that would be to turn Gaborone's Main Mall into a cultural Hub. He said if the Main Mall were turned into a cultural hub, it could be used as a venue where people assemble to watch cultural activities.
"We will have activities at the Main Mall at night, there will be performances for people to watch," Maphongo said.
He further said that it could also be the place people go to buy curios, the proceeds of which could be used to train and upskill businesses, allowing them to uplift their communities.
---
YourBotswana view

It's gratifying to observe fresh, progressive ideas emerging from our current crop of leaders. We absolutely agree with the Mayor. Interestingly, we have previously written a piece urging the authorities to consider giving Gaborone's Main Mall a facelift to turn it into a future hub. In the article, an open letter of sorts to the higher-ups, we highlighted various ways this could be done and the immense returns it could yield. Perhaps Father Maphongo could have a read of the article and take from it what he feels would work?

Read our article here.