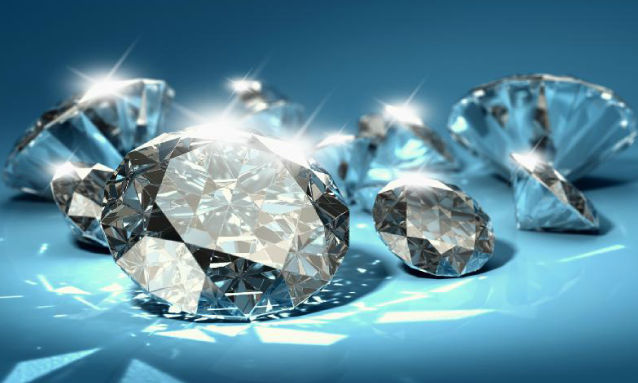 Publishing Date: 3 February 2020
Following a difficult sales year in 2019, Global Diamond mining giant, De Beers Group has started the year 2020 on a higher note, as its first cycle of rough diamond sales registers a significant upswing compared to the same cycle in 2019.
According to a statement released by Anglo American, De Beers's parent company last Wednesday, rough diamond sales value for De Beers' first sales cycle of 2020 as conducted at the Global Sight holder Sales and Auctions amounted to $545 million. This provisional figure mirrors a 9% increase when gauged against the first sales cycle of 2019, which registered $500 million actual value. This is also much higher than the preceding sight of December 2019, which registered $426m actual sales value.
De Beers Group Chief Executive Officer, Bruce Cleaver attributed this sales upswing to a continued increase in demand, spilling over from the 2019 year-end.
"Demand for rough diamonds increased during the first Sight of 2020 following the end of year selling season and subsequent inventory restocking".
A difficult 2019
De Beers didn't have it easy in 2019, experiencing the worst sales path since the 2008/09 global financial crises. The lucrative industry behemoth sold about $1.36 billion less worth of rough diamonds. In 2018, De Beers' rough diamonds sales amounted to US$5.39 Billion, approximately P54 Billion, a slight hike from the 2017 sales value of US$5.31 Billion.
For 2019, the company's entire ten cycles only gathered total sales provisional value of US$4.04 billion, way below the 2018 value by about $1.35 billion (around P14 billion) mirroring a 25 % decrease. In 2019, De Beers gave customers additional flexibility to defer some of their rough diamond allocations to later in the year. This offer ran into cycle 7 and 8 allowing its clients to leave up to 50% of available goods on the table to lower the pressure on buyers without lowering their prices.
The company announced in an internal communiqué to sightholders in August that it would buy back up to 20% by carat weight of customers' purchases instead of the typical 10%, specifying that they could not use both options on the same box of goods. It offered several options to increase the flexibility for manufacturers and traders struggling with an oversupply of rough and polished: in addition to the higher level of buybacks – whereby customers purchase the diamonds and then sell them back to De Beers at an agreed price, while having those purchases count toward their demonstrated demand which determines future allocations.
De Beers also enabled buyers to make additional deferrals of goods to later sights, and set an earlier date on the annual opportunity for customers to reschedule their purchases. Following 2019 revised full year production guidance to approximately 31 million carats of diamonds down 11% from 35 million the previous year, De Beers' parent company Anglo American further cut its diamond production forecast for the next two years. In 2020, it expects De Beers will mine 32-34 million carats, down from its previous outlook of 33-35 million. For 2021, the forecast was cut from 35-37 million carats to 34-36 million carats. Production guidance for full-year 2022 is 33 to 35 million carats.
Supply policy overhaul
International media recently reported that De Beers plans to abandon its practice of using sightholders' purchase history as the main factor in determining how it allocates rough supply. According to Rapaport, a US-based diamond industry insights and think-tank, the move, which would go into effect from 2021, would see the mining giant shift to more subjective criteria for deciding the value of goods each client receives.
The current system, known as "demonstrated demand," requires sightholders to buy the rough that De Beers has allotted them or risk losing access to De Beers' diamonds in future. The method has faced criticism for encouraging dealers and manufacturers to take on unprofitable inventory.

But with the current sightholder agreement expiring at the end of this year, Rapaport reports that De Beers has told clients demonstrated demand will not be the main driver of allocations in the new contract period. It is reported that during this ended sight, discussions between De Beers and its sight-holders continued in Gaborone about the matter.

The proposals include studying data about clients' business activities, as well as qualitative factors, to help determine whether companies should be on the client list, a sightholder explained to Rapaport on condition of anonymity. De Beers is also considering reducing the number of sightholders, according to a recent Bloomberg report.
Sales recovery in 2020
Late last year, Rapaport reported that Going into 2020 there is some optimism for the new decade. The company says the industry can expect lower rough supply, market consolidation and further changes to the way diamonds are bought and financed as well as greater use of technology. Rapaport further predicts that there will be more emphasis on ethical sourcing and segmentation of lab-grown and natural diamonds into distinct markets.
According to the Las Vegas-based experts, to navigate these trends and bring about an upswing in diamond prices, the industry must invest in marketing and develop more efficient processes and inventory management.
"Diamond jewellery sales must outperform the last decade's and should exceed $100 billion by 2030," forecasts Rapaport.
Source: weekendpost.co.bw