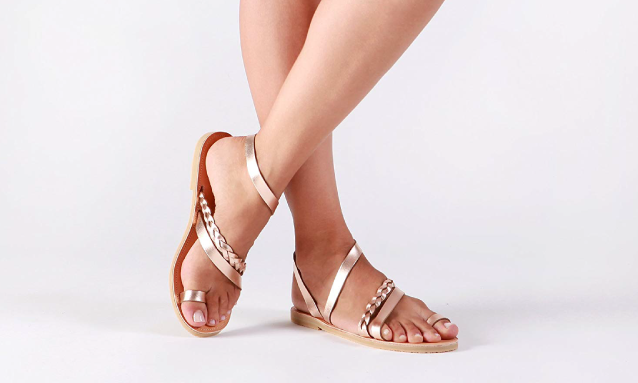 Botswana's manufacturing space is on the up and new entrant to the market, 28-year-old shoe designer, Merapelo Manuhwa wants a piece of it.
With Botswana's fashion space dominated by clothes, astute Merapelo observed there was an opportunity to be exploited in shoemaking. A shoe addict herself, Merapelo always dreamt of seeing shoe manufacturer emerging straight out of Botswana – and now that person is her!
"It has not been a long time since I introduced the shoe business in the country. I only started manufacturing in bulk this year," Merapelo explained to Botswana Guardian's BG Style. 
Even though the business is in its infancy, Merapelo says she has received very encouraging feedback, as people are always reaching out to her and sharing her work on Facebook.  
She is based in Gaborone at Broadhurst. She designs various types of shoes for both men and women as well as school shoes. To sharpen her skills, Merapelo enrolled at the School of Shoe Making and Technology in Pretoria, South Africa where she learnt to manufacture various shoe designs.
"I was inspired by a friend in Harare, Zimbabwe, who also manufactures shoes to fork out P29,000 to enrol. I like manufacturing goods. So when the opportunity to go to a shoe manufacturing school came, I grabbed it because I knew it would not only benefit me but the country at large in these tough times of severe job shortages," she explained. 
She says that as soon as she completed her course in November, she came back home and started practising what she had learnt. Now employing four employees, Merapelo welcomes investors who may want to help them realise their aspiration of expanding.
"There is only five of us at the moment because the business is relatively new, but I believe that in the future we will employ more people," she said. 
Clearly a go-getter, Merapelo also aspires to open a school of Arts and Crafts in the future. This is with the idea of teaching those interested in the industry how to manufacture various types of arts and crafts.
"We make ladies sandals and closed shoes as well as men's shoes. Women are especially excited over our different sandals range," she enthused, adding that they have already started receiving bulk orders. 

"Some shops have also started approaching us for our profile and we are working around to submitting to them," she told BG Style.
Reference: botswanaguardian.co.bw