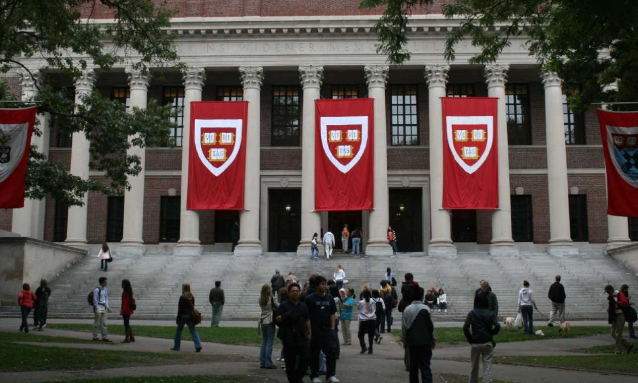 Harvard University Vice Provost for International Affairs, Professor Mark Elliott, accompanied by Associate Professor of Medicine, Professor Roger L Shapiro, visited the University of Botswana on January 24, 2020, on a mission to expand the relationship that exists between the two institutions.
The two academics said there were key areas of interest in Botswana, especially in the field of public health and research, which the University of Harvard was interested in. The aim, they said, was to build on the successes that the University of Harvard has enjoyed with Botswana through the Botswana Harvard Partnership (BPH).
Established in 1996, the Botswana Harvard AIDS Institute Partnership (BHP) is a collaborative research and training initiative between the Government of Botswana and Harvard AIDS Institute. Research areas include virology, molecular biology, immunology, genetics, epidemiology, and social and behavioural issues relevant to the AIDS epidemic in Botswana and southern Africa.

With a fully-outfitted research laboratory and training centre, the BHP is one of Africa's leading scientific institutions. The Botswana–Harvard HIV Reference Laboratory on the grounds of Princess Marina Hospital in Gaborone houses clinical and laboratory research and serves as a training facility. The Lab increases Botswana's research infrastructure by providing opportunities for students, scientists, clinicians and technicians.
Professor Elliott said it was through this partnership that the University of Botswana research students had collaborated with BHP scholars and researchers. As such, he said University of Botswana and Harvard University should think of new ways of working together to expand such collaborations.
For his part, Professor Shapiro said in addition to existing collaborations, there was a lot the two institutions could do together, one of which was in the data that Harvard University researchers have produced which students could use for the benefit of the country.
In response, Acting Deputy Vice-Chancellor Academic Affairs, Professor Oathokwa Nkomazana, acknowledged the relationship between University of Botswana and Harvard University through PhD programmes. Professor Nkomazana said UB had also received assistance from Harvard University through clinical collaborations in that students doing their practical subjects at Princess Marina Referral Hospital and Scottish Livingstone Hospital in Molepolole worked under the auspices of BHP.
She added that an academic gynaecologist from Harvard University was instrumental in the introduction of some programmes in the Faculty of Medicine at UB. Professor Nkomazana underscored the need for UB to utilise the data produced by Harvard University researchers.
Also attending the meeting was Acting Deputy Vice-Chancellor Students Affairs, Professor Happy Siphambe, who emphasised the need for UB and Harvard University to nurture their strong relationship. Professor Siphambe noted that such was important and singled out research which he said could help UB fulfil its role of spearheading Botswana's transformation agenda from a resource to and knowledge-based society.
Source: Botswana Government Facebook page