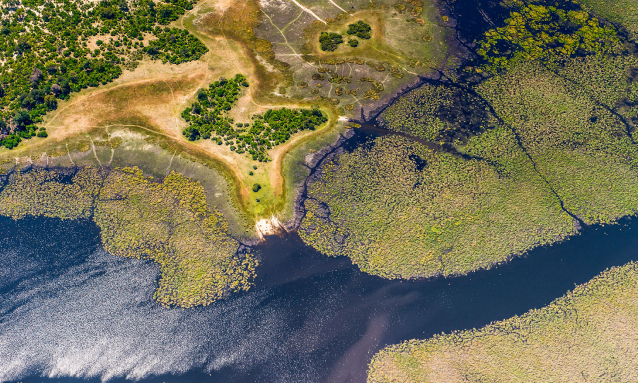 Botswana is pleased by Namibia and Angola's commitment to the co-listing of the entire Okavango basin as a UNESCO World Heritage Site. This affirmation was expressed today by the Director of National Museums and Monuments, Gaogakwe Phorano who under his watch the country successfully inscribed the Okavango Delta.
In 2014, Okavango Delta was inscribed under the UNESCO criteria: vii (natural beauty), ix (evolutionary processes, and x (biodiversity) as a World Heritage Site, becoming the 1,000th site to be listed. There have been moves to list the entire basin which originates from Angola highlands through Namibia into Botswana as a UNESCO site.
In 2019, 3-4 June, Angola, Botswana, and Namibia converged in Maun to discuss transboundary cooperation and ways to improve conservation of the Okavango Delta (Botswana) World Heritage site together with UNESCO and other partners.
Phorano said following the meeting, Namibia has already made its application for the inclusion of the Okavango River in its territory as part of its tentative list. A tentative list is an inventory of properties that a state party considers to be cultural and/or natural heritage of outstanding universal value, and therefore, suitable for inscription on the World Heritage List.
Phorano said Angola has committed to the co-listing. Furthermore, Phorano explained that Angola, in its commitment to conservation, demarcated a protected area near its Namibian border.
He explained that Botswana is therefore convinced the whole basin would be ultimately inscribed.
"Inscription takes long to achieve. Botswana took four years to achieve it. But we are hopeful our partner countries will achieve it as well at the end."
Phorano stated that the three countries' tourism sectors stand to benefit from the listing of the Okavango basin. He revealed that Botswana's tourist numbers have doubled since the Delta was listed.
Source: Botswana Safari News Facebook page