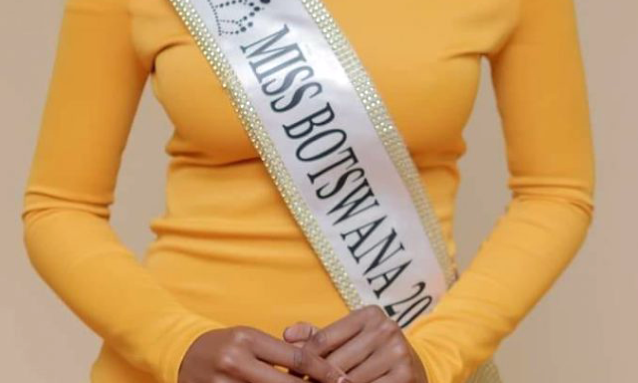 The Miss Botswana pageant dates as far back as 1964 and holds a membership license of the most prominent beauty pageant, Miss World. With so many years' experience, you'd expect that by now, our pageant would have worked global beauty pageants into an art form. But clearly, given that year after year, our beauty queens return home-empty handed, the organisers must be way off.
Botswana made its debut at Miss World in 1972. In 1999, the world fell in love with our very own Mpule Kwelagobe when she snatched the Miss Universe crown – our first and last victory on the world stage of beauty pageants.
Not since 2010 has Botswana come within sniffing distance of Miss World's top 20! In that year, Emma Wareus became the first Miss Botswana to place Top 3 at the Miss World beauty pageant. She was the 1st runner up, making her Miss World Africa. The following year, Karabo Sampson retained the Miss World Africa position but sadly placed a much lower Miss World Top 20. From that point on until now, Botswana's luck at the world pageant began to unravel and head for obscurity.
Most recently, Miss Botswana's Oweditse Phirinyane (2019) continued the downward trend at the Miss World 2019 competition held in London, crashing out clear miles away from the finish line. Perhaps predictably, Oweditse came nowhere close to getting into the Top 20. I say predictably because Oweditse's crowning was a disappointment to many Batswana, who felt she wasn't fit to represent the country. Many believed there were others who would've been better. I strongly believe that that's partly why people didn't throw their weight behind her.
So, with so many beautiful women in the land, why does victory continue to elude Botswana beauty queens?
Lack of preparation
I stumbled across a WeekendPost's WeekendLife interview with a beauty pageant enthusiast and analyst, who is also a public relations practitioner, Morekolodi Smith on the issue and found it very interesting.
In the interview, Morekolodi asserts Botswana queens are ill-prepared while the organisers have not figured out the Miss World formula, which I totally agree with.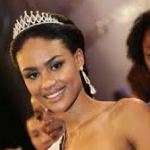 "Out of the forty-plus women that have represented Botswana at Miss World, only one made it to Top 3, which is Miss Botswana 2010 Emma Wareus. I don't know if I can say Botswana is a one-hit-wonder or what, but those who represented Botswana had no burning desire to bring glory to this country. Many of them lack the premium beauty that can appeal to the Miss World judging panel." 
In Miss World, there are fast track events, Top Model, Sport, Multimedia, Talent, Head-to-Head challenge as well as the highest prize of them all, Beauty with a Purpose. Botswana representatives were just basic and not the complete package. If I remember well, Emma Wareus made it to Top 20, Top Model and Top 20 beach fashion. She is the first Miss Botswana to place in two fast tracks and even performed Dances of the World," he said.
I agree and feel like Miss Botswana is a pageant that is usually cobbled together in the last month or two before the event, whereas across the world, these pageants are serious year-round business ventures! In fact, even though these pageants are often dismissed as objectifying women, many countries use them as a marketing tool to sell themselves to the world.
Distinct lack of insight and what Miss World is about
Morekolodi stressed that Miss Botswana judges do not know the Miss World competition format and the judging criteria, and he's right! I remember seeing the Miss Botswana judging panel and thinking, really?! In Botswana, just anybody, including corporates who don't know the first thing about the beauty industry, can be a judge, which I find very bizarre.
"They are not industry experts and the competition does not give the audience insight into the competition. Personally, I don't understand the Miss Botswana competition format, how judges select finalists without having fast track events. The judges are not doing a great job at all. Miss Botswana needs a runway coach, who will teach contestants cat walking skills and for them to have great stage personality," Morekolodi argues.
This is supported by various online sources. One blogger stated;
Walk and sway like you are Miss Universe already and the audience is your admirer. It's true it will be nerve-wracking to walk in a swimsuit on stage especially for those coming from conservative countries, where covering the body is more of their culture. So, to look confident in your body and give off that energy, practice is the key. Walk and sway, walk and sway…

"The pageant also needs someone who will coach contestants on the question and answer segment and interviews. A panel of judges should be there to judge every round of the competition,'' Morekolodi told Weekend Life. 
He recommended that Miss Botswana pageant be held earlier so as to afford the queen enough time to prepare for the intense Miss World competition, saying that the queen should make a greater impact on home soil and document everything she does.
"She should travel the country and fundraise some charity events and the organisers need to work more on the pageant's publicity, Miss Botswana should be hyped. This is a national competition; it needs a very creative director, production as well as the competition format. The production also has to have a concept that reflects Botswana. What they have been doing for the past 50 years is just basic,'' Morekolodi said.
Furthermore, he stressed that the panel of judges should be industry experts, such as sportsmen or women who know what it is like to represent a country, image architects who know the fashion trends and have a sense of style, former Miss Botswana queens, magazine editors as well as social media influencers.
"I would like to see the Miss Botswana pageant execute the exact Miss World competition format. I want to see fast track events, a head to head challenge, top model, sport, multimedia, talent and the people's choice. It would be nice to see the winners of these special events secure endorsement deals with some of the local brands, or corporates even."
Morekolodi's words make sense and various sites state the judges, who are well-known celebrities and members of the Miss Universe organisation, score the women on their confidence, composure, personality and ability to answer questions under pressure. The people who judge beauty pageant have some sort of link to the industry.
Many people who tune into the Miss Universe pageant believe that the judges and audience vote and score the contestants on their outfits, hair and makeup, however, that is only half the truth! According to rappler.com, the contestants' confidence and how they carry themselves are what is scored, rather than what they look like or how beautiful or sparkly their gown in. Although the wardrobe displayed during Miss Universe pageants are absolutely outstanding, it is how the contestant carries herself in that gown that truly matters.
Morekolodi strongly believes Botswana's beauty queens are not the complete package and simply don't prepare for the pageant.
"The Asians, Philippines, Thailand and others are dominating pageants because they are prepared. A well-prepared queen can at least advance in one of the fast tracks. Miss Botswana queens have nothing to offer, they are not hard-core competitors because they are not prepared. 

They are failing because the pageant is held very late, that is two months before the Miss World. There is no time to do the beauty with a purpose project, no time to design an exquisite evening gown and no one wins Miss World with just three weeks to prepare. The organisation is also failing the queens."
It's not Rocket Science – the key is in the Miss World theme "Beauty with a Purpose"
Morekolodi's words are backed by the Miss World website, clear as day, for all to see!
"Each year, we bring together women from around the world with a shared sense of purpose. For many of them, this will be their first visit to London, and they are all so excited. They can't wait to share their traditions, the music they enjoy, the food they eat and the astonishing range of 'Beauty With A Purpose' charitable projects they are working on."
'Beauty with a Purpose' operates on a global scale. During her reign, Miss World spends the year travelling around the world in support of worthy causes – a Miss World pageant initiative.
The 'Beauty With A Purpose' global humanitarian programme is at the heart of Miss World. This global platform inspires and empowers thousands of young women from around the world to use their talents to raise awareness and funds in aid of humanitarian causes that make real and lasting tangible differences to the poor, sick and disadvantaged.
Morekolodi said it is absurd for a queen to compete in the Miss World pageant without a solid beauty with a purpose project that is the heart and soul of Miss World, and I totally back him on that. There is so much that a Miss Botswana can do to help disadvantaged communities, he insists.
"We still have areas in Botswana where people don't have access to clean purified water, some of it is salty."

A project can be done to set a purifying plantation. Mophane worm is on the verge of extinction, so a project can be done to set out hatcheries. The public also needs to be involved to assist the Miss Botswana queen to complete her projects and it's critical for the organisation to recruit volunteers.'' 
In his own words, Smith feels Miss Botswana crown is obnoxious. "The pageant has to unveil a new proper crown, not a tiara, even if they can replicate the Miss World crown, it's still fine.''
Pointers the Miss Botswana organisers might want to take heed of if they hope to ever bring that crown home
1. Well-rounded  beauty 
From elegant makeup to glimmering dresses, competing in beauty pageants is the closest a girl can come to feeling like royalty. One of the most prestigious beauty pageants in the bunch is the Miss World competition. Not only does the pageant focus on the staples of beauty and talent, but Miss World also encourages girls to become well-rounded by encouraging world involvement and global activism.
2. Encourage the contestants to keep an eye on the competition!
The organisers could do well to encourage the contestants to familiarise themselves with pageantry by watching competitions. This will help them understand what tends to work well in a show and what doesn't.


3. Preparation is key, activism is the core of Miss World!
The organisers should encourage contestants to define just what they'll bring to the competition. Activism and worldliness are practically a requirement for Miss World. Contestants are expected to be prepared to detail how they've been involved in in the world and what they've done for the local or global community, as well as to present an activism project if they qualify for the Miss World competition.


4. Winning the Competition – remember, 'beauty with a purpose'!
Contestants have to find creative ways of proving their beauty inside and out. "Beauty with a Purpose" is the summation of the Miss World competition's activism. The women participating in Miss World assemble projects to raise money and awareness for disadvantaged people throughout the world. Topics have ranged from between clean water initiatives, fundraising after natural disasters to providing utilities for communities without them.
Finalists in the beauty with a purpose competition automatically advance to the final round. 
5. Get contestants to engage with the digital world
The women in Miss World are encouraged to be active on social media, and can even net themselves a spot in the finals depending on their quality of content. Accounts need to not only be active but also showcase the contestant is engaged with people and the environment.[12]


6. Miss World favours the talented
Instead of pandering to the global standard of what beauty is, encourage contestants to showcase their skills within the perimeters of Botswana culture. Let them blow the judges away with their impressive talents, something they'll likely never have witnessed before.  A little Setswana traditional dance with the queen adorned in all the traditional gear is sure to help our queens stand out from the crowd. 
Take a leaf out of Miss Universe, South Africa's Zozibini Tunzi. She refused to bow down to pressure to conform to the perceived global standards of beauty, and it paid off!
7. Real queens strut their stuff with confidence, so don't shy away from dressing our queen in something that speaks to Botswana culture.
Contestants are judged on their glamour and stage presence while wearing ball gowns. Putting together something that uniquely represents not just the beauty queen, but the background she's come from would stand us in very, very good stead.[14] That's not to say that we should go over the top, but rather, create gorgeous gowns with the Setswana culture nuances.
8. Miss World contestants don't have to speak fluent, cut-glass English
In Botswana, it can often feel as if the contestants aren't from well-to-do backgrounds and don't speak a certain way, they don't qualify to represent the country at Miss World. If they don't speak with a "refined" accent, they're relegated to the scrap heap. This is misguided and may well have lost us many, many competitions because it's a fallacy!
There's also the fixation on the contestants' ability to tackle tough questions, where we've seen the most unlikely contestants win over 'better' candidates as if that's the main gauge of whether or not they are are a good fit. The question is, what does Miss Botswana do, if anything at all, to ensure ALL contestants are prepared for the interview segment?
One beauty pageant observer and enthusiast writes;
It's ok if you're not fluent in English. It's ok if you make a mistake while speaking. Forget about the accent. Not being able to speak English or having an accent doesn't make you any less of a competitor. Whatever language you speak, be it Hindi or broken English, speak confidently, that's all. Do not give a damn about those who believe only people who speak English fluently are intelligent. Look at the past Miss World and Miss Universe winners, how many of them could speak English fluently?
---
What are your thoughts on Miss Botswana? Do you feel there's more the organisers can do ensure Botswana beauty queens are better prepared to compete on the world stage? Do you think the pageant is fair? Please share your thoughts.
References: http://www.weekendpost.co.bw/wp-news-details.php?nid=7142 / https://www.missworld.com/#/news/1722 / https://www.wikihow.com/Become-Miss-World